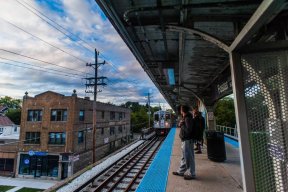 The Regional Transportation Authority (RTA), CTA, Metra and Pace and Cubic Transportation Systems, the developer of the Ventra™ fare payment system. Celebrate Dump the Pump Day by offering a free cup of coffee as a thank you to transit riders who show a Ventra Card, the Ventra mobile app or Metra ticket during the morning rush hour on June 15th while supplies last. Riders should look for and share #DumpThePumpChi or #DTPChi as part of the celebration. Cubic is sponsoring the 'Coffee from Cubic' from coffee trucks the following locations: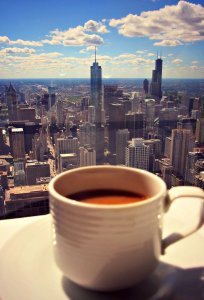 Northwest Transportation Center: 1730 Kimberly Dr., Schaumburg
CTA Roosevelt Station: 1167 S. State St., Chicago
Near Ogilvie Transportation Center (500 W Madison St., Chicago) and Chicago Union Station (225 S Canal St, Chicago)
Dump the Pump Day is a national initiative that encourages people to ride public transportation. Started in June 2006 by the American Public Transportation Alliance (APTA), this national day promotes public transit as a convenient, environmentally-friendly travel option that saves riders money.