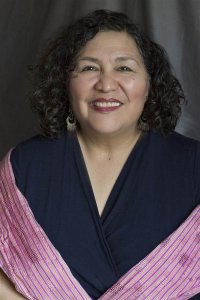 By: Sylvia Puente, Executive Director of the Latino Policy Forum, Shari Runner, Chicago Urban League; Theodia Gillespie, Aurora Quad County Urban League; Laraine Bryson, Peoria Tri-County Urban League
As leaders of organizations working to ensure that policies and services in Illinois protect African-American and Latino students we support Senate Bill 1, the evidence-based model for school funding that passed the General Assembly in May. We are deeply troubled by the governor's intent to veto the bill. We urge politicians not to make this battle political at the expense of the black, brown and white low-income children from the northern to southern ends of the state who stand to benefit from the new funding system in the bill. A veto of this legislation declares black, brown and white low-income children in majority-minority districts across the state expendable to political whims. Our broken formula spent 81 cents on low-income kids for every dollar spent on their wealthier peers — regardless of their ZIP codes. In fact according to data from the Center for Tax and Budget Accountability, downstate school districts are funded at 40 percent of what it takes for an adequate education.
We have a moment to right a historical wrong. Our organizations have struggled over many years to make progress toward a more equitable school funding system. Do we continue to be at the bottom? We say no. We must do the morally right thing and what's right by all our school children. We cannot continue with the status quo that chooses politics over people, and kicks the can down the road. A veto of SB1 would be just that — status quo.