Richard J. Daley College will host a free boys' basketball clinic on Saturday, August 19 for students between fourth – 12th grades. The clinic, which will be run by Daley's head women's basketball coach Alicia Johnson and assistant men's basketball coach Tyrone Johnson, will focus on fundamentals such as ball handling, shooting, rebounding, passing and defense. There will also be a team component consisting of offensive and defensive plays as well as game competition. The clinic will be divided into three sessions based on grade level: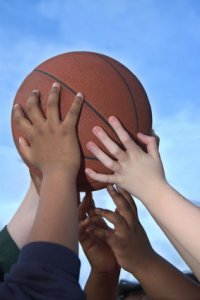 9 a.m. – 10:30 a.m.: 4th – 6th grades
10:30 a.m. – Noon: 7th – 9th grades
12:30 p.m. – 2 p.m.: 10th – 12th grades
In order to participate in the clinic, students need to register through Daley Athletic Director Erin Sullivan at esullivan16@ccc.edu. Daley, one of the City Colleges of Chicago, is located at 7500 South Pulaski Road.