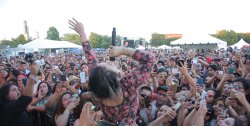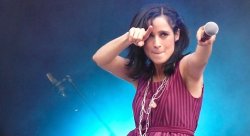 By: Ashmar Mandou
One of the largest outdoor, Alternative Latin music event is returning to Chicago for a third year in a row. Ruido Fest will take over Addams/Medill Park for a three-day, heavyweight musical lineup on four stages this weekend. There will be over 50 musical diverse acts, among them Molotov, Julieta Venegas, Los Amigos Invisibles, and Bomba Estereo. New to Ruido Fest, this year will be a fourth stage dedicated to D.J. –oriented artists and acoustic sessions. There will also be plenty of food vendors for concert goers to nosh on delicious local restaurants as well as check out local artwork. Gates open at 3p.m., on Friday.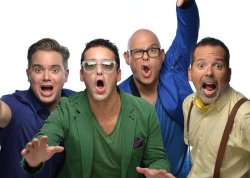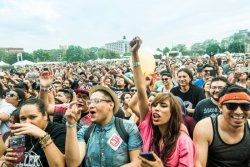 When: Friday, July 7th through Sunday, July 9th
Where: Addams/Medill Park, 1301 W. 14th St.
Tickets: Single-day passes, $54.98, $59.98; two-day pass, $94.98; three-day pass, $149.98. VIP passes: single-day, $89.98 and $99.98; three-day, $229.98 and 249.98 (in-and-out access only with VIP passes); www.ruidofest.com.