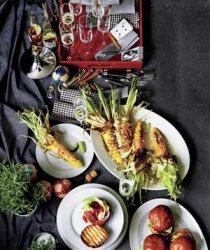 While everyone wants to feel special when attending a party at a friend or relative's home, few people want to feel singled out because they have diabetes. And seeing that 13.2 percent of all African Americans over age 20 have been diagnosed with the condition –including 11 percent of Illinois' non-white residents and 10.2 percent of the state's Hispanic population –chances are good that someone with diabetes will be on the guest list of your next barbeque. "People with diabetes have to be careful about what they eat because they take medicine and need to watch the amount of carbohydrates they have every day," says Rosie Bernard, a registered nurse and diabetes educator at Advocate Trinity Hospital in Chicago. "Planning a flavorful, diabetes-friendly meal for your next cook-out will show your guests that healthy eating does not have to be boring. And more than likely, you will address other dietary restrictions some guests may have but are too shy to mention." Bernard offers the following tips to help you plan a diabetes-friendly party that all of your guests will be able to enjoy: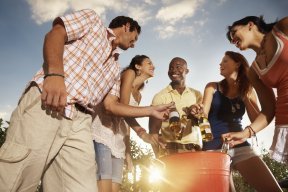 Offer a signature drink everyone can enjoy. Make a supply of coffee and/or tea and lightly sweeten (while it's still hot) with a small amount of raw sugar or a low-calorie sugar substitute, then store this in your fridge. Right before your guests arrive, set up a drink station stocked with lots of ice, a blender and pitchers of the cold/coffee/tea. Be sure to offer sugar substitutes for additional sweetness, cinnamon, cocoa powder, fruit and whatever else your guests may want to add. Watch them have fun customizing their drinks and blending away.
Make vegetable dishes the star of your menu. Show guests that your kitchen skills go beyond smoked meats by including several plant-based dishes on your buffet. Seasoned and grilled vegetables taste grate on their own. They're also scrumptious in salads, but remember to go light on high-calorie dressings.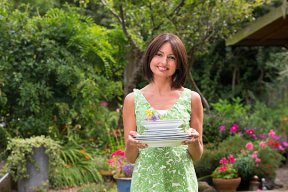 Prepare hors d'oeuvres. Half the fun of barbecuing is the wait. But for people who need to take medications with food and on a set schedule, fasting until the low and slow-cooked foods come off the grill could interfere with their health. To take this worry off the minds of your guests, have flavorful snacks available from the time your first gusts arrives until the last guest leaves.
Share your meal plan in advance. When inviting your guests, let them know what's on the menu as well as the times when food will be served. Not only will this step help put their minds at ease, it will also keep guests from showing up with a full stomach because they ate before joining your party.