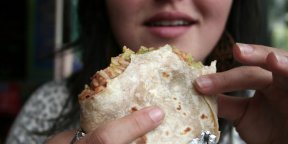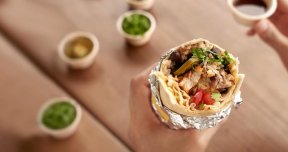 A good burrito fills the belly and soothes the soul. Whether you enjoy your burrito dipped in salsa, slathered in sour cream or topped with guacamole, there's no wrong way to eat it. Dig in and help the BDC declare which restaurant reigns supreme in the hunt for Berwyn's Best Burrito. Berwyn's Best Burrito Contest takes place in two rounds. Round 1 includes Berwyn-based restaurants that agreed to take part in the contest. Participating locations are:
Guadalajara Grill & Bar | 6814 W Cermak Rd
Lalo's Restaurant | 3011 S Harlem Ave
La Lupita Restaurant | 6539 W Cermak Rd
Las Quecas of Berwyn | 6311 W Cermak Rd
Lolita's Mexican Food and Tamales | 6340 W Ogden Ave
Los Corrales Taqueria & Restaurant | 6713 W 26th St
Los Tarritos Restaurante | 6241 W Cermak Rd
Mission House Cafe | 6818 W 34th St
Nuevo Poncitlan | 6322 W 26th St
Taco Yo Inc. | 6629 W Roosevelt Rd
Tacos Y Salsa | 6346 W 26th St
Taqueria El Meson Express | 6831 W Ogden Ave
Zacatacos-Cermak | 6212 W Cermak Rd
Round 1 is a multiple choice poll that asks the public to select up to five of their favorite Berwyn establishments that serve up the best burritos on their menu. The poll is open until Monday, Aug. 21st at 5p.m. Their scores along with another public poll vote will determine the burrito that can be proclaimed "Berwyn's Best." More information is available at https://www.whyberwyn.com/shop-berwyn/berwyns-best-contest.