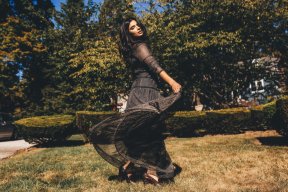 August is here and most of us are gearing up for that long-awaited getaway! Whether you are heading to a faraway, tropical island or packing up the car for an extended weekend, Dove and Latina fashion stylist Laura Zapata – whose client roster includes Latina celebs like Gina Rodriguez, Diane Guerrero, Dascha Polanco, Camila Cabello, and more – wants to ensure that you are feeling fresh, while keeping your vacay outfit looking perfect.
A Lazy Gal's Guide on What to Pack for a Last-Min Summer Getaway
SWIMWEAR – A retro-style bikini and a sporty one-piece. Switch up these two unique styles according to your mood, while completely covering your bases for any unpredictable beach activities. A high-rise bikini comes off as stylish selection and it also provides loads of body coverage – just in case you weren't fully bikini-ready. Also, should the weather take a turn for the worse, a brightly colored one-piece can also double-up as a trendy bodysuit.
FOOTWEAR – Slip-on espadrilles and wedge heel sandals. There's no point in lugging around a lot of shoes when you'll only be gone for a few days, so stick with multi-purpose styles that work well for both land and sand. An espadrille will serve as a comfortable flat option, and it's a fashion-forward style that keeps your toes covered (should you hit unexpected terrain). A wedge adds sexy height like a heel, but you'll be much better equipped to maneuver a boardwalk and you won't sink in the sand.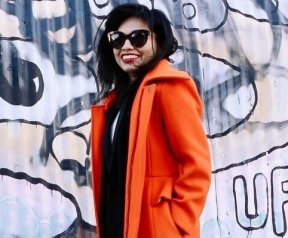 PERSONAL CARE – Antiperspirant spray and tinted moisturizer with sunscreen. Dove's Invisible Dry Spray provides 48 hours of odor and wetness protection and won't leave marks on 100 colors. That means you can play all day at la playa, and quickly change for a beach bar party afterward, without being self-conscious of unpleasant body odors or deodorant stains. Avoid the melted makeup look and go for a moisturizer that protects your skin from the sun, while acting as a natural-looking foundation.
CLOTHING – A tunic and a romper. Tunics are amazing because you can wear them as a top, a mini dress, and a swim cover up – it's like a 3-in-1 look! Rompers a perfect day-into-night pick and instantly look like a pair of sleek shorts – and a whole new outfit – when you pair it with a pullover on top.
ACCESSORIES – An oversized beach tote and mirrored sunnies. Skip the weekender and use an extra-large beach bag as your luggage. It'll easily fit everything you need for your quick getaway, and it's one less bag to worry about packing. Mirrored sunglasses are a total no-brainer – they're effortless, super trendy, and they work for any outdoor occasion.