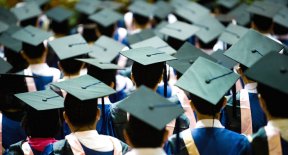 At a time when 1.6 million people in Illinois live below the poverty line and when postsecondary attainment is more important than ever, a new report by the Chicago-based Partnership for College Completion reveals the rising cost of college combined with state budget cuts has put college diplomas farther out of reach for low-income students and students of color. Increasing college persistence and completion rates for these students is critical to the state's economic health but the report, entitled "Unequal Opportunity in Illinois: A Look at Who Graduates College and Why It Matters," paints a grim picture of the persistent achievement gaps between rich and poor. The key findings of the report include: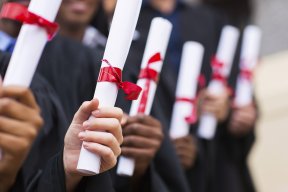 In Illinois, the cost of college relative to family income has escalated more than almost all states, with the average public university in-state tuition and fees ranked fifth highest in the nation in fiscal year 2016.
Illinois is one of only four states that cut funding of higher education over the last two fiscal years, with a total drop in funding of 68 percent. More than 160,000 low-income students eligible for MAP grants – or about half of those eligible – could not claim awards due to insufficient funding in fiscal year 2016.
While college enrollment among underrepresented groups has increased nearly ten percentage points in the last ten years, the completion gap between low-income and wealthier students remains alarming: only 37 percent of low-income students graduate in six years, compared to 75 percent of their wealthier peers.
The report draws from public data and published studies to highlight trends that have broad implications in Illinois, where nearly half of high school graduates are low-income and over 40 percent are black or Latino. While median-income families in Illinois need to set aside 25 percent of their total income for a student to attend a public four-year institution, low-income families need to set aside a staggering 63 percent of their income. For more information, please visit http://partnershipfcc.org.