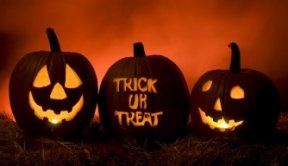 Compiled by Ashmar Mandou
ElevArte
Pumpkins Painting
Saturday, Oct. 28th
10a.m., to 2p.m.
Dvorak Park at 1119 W. Cullerton, Chicago
Chicago Park District
Halloween in the Parks
From kid-friendly events like pumpkin patches and Halloween parties, to haunted indoor movies and haunted houses, along with fall festivals and the annual Pumpkins 5K Run & Kids Spooky Sprint, there is something for everyone in the parks. For the complete list of activities, visit www.chicagoparkdistrict.com.
Kroll's Fall Harvest Farm
Each year, the cornfields at this farm are cut into elaborate circuits, and this year's field has a fall farm theme, with the words "Fun on the Farm 2016" stamped in the field.
13236 W. Town Line Rd.
Waukegan
847-662-5733
krollsfarm.com
Halloween Boonanza
Community Recreation Center
Friday, Oct. 27th
6p.m, to 9p.m.
505 N. Springinsguth Road, Schaumburg, IL
The CRC and Safety Park will be turned into a Halloween carnival! Pre-registration deadline is 9 p.m. on Thursday, Oct. 26. Day-of and walk-up registration is available at an increased fee.
Clark Street Spooktacular 2017
Sunday, Oct. 29th
1p.m., to 4p.m.
Spooktacular is Clark Street in Lincoln Park's annual Halloween extravaganza! Participating businesses from Armitage to Diversey, and on the south side of Diversey from Orchard to Lakeview, open their doors to trick-or-treaters from 1p.m., to 4p.m., on Sunday, October 29th. There will be plenty of spooks and sweets for your whole family.