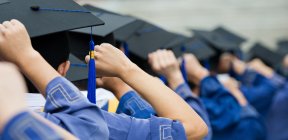 We have all dreamed of what we would do if we won the lottery. Take care of our family. Send our kids to college. Buy our dream house. Travel. The list goes on and on. With many young families concerned about paying for a college education, the dream of winning the lottery is on the minds of parents who want their children to avoid student loan debt. In fact, nearly one in ten Latinos (9 percent) listed winning the lottery as a method to help pay for their child to go to college, according to a recent MassMutual College Planning and Savings study. But with one in 175 million odds of winning and raising college costs, parents should look at variety of sources to pay for their child's higher education. Other than winning the lottery, there are ways to help pay for college. Here are three 'must do' considerations that MassMutual recommends: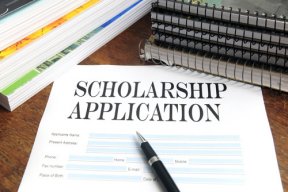 Apply for scholarships. Look for scholarships available through local community organizations, foundations, corporations and nonprofit groups. Online tools to help you: FederalStudentAid and TuitionFundingSources.com.
Fill out the FAFSA form. Completing the Free Application for Federal Student Aid (FAFSA) form is the first step toward getting financial aid for college, including aid that doesn't need to be paid back, such as federal grant money. It only takes 30 minutes to complete online and provides access to grants, loans and work study programs. More information can be found on fafsa.ed.gov.
Encourage monetary gifts (including 529 plan gift cards) from family members and friends for college savings plans for gift-giving events.
To learn more about ways to help pay for college, contact a MassMutual bilingual financial advisor or visit MassMutual.com.