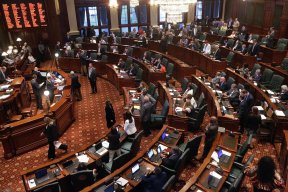 By: Ashmar Mandou
An increasing number of sexual harassment allegations involving elected officials to lobbyists has impacted the Capitol during a veto session on Tuesday morning. After thousands of women spoke out about the predatory behavior occurring in Hollywood, many women have been compelled to tackle the issue beginning in Springfield calling on Illinois Lawmakers to hold certain officials, lobbyists, and staffers accountable.
Kady McFadden lobbies lawmakers for the Sierra Club and wants others to know their voice has power. "I've had my hair pulled, I've had hands up my skirt, I've also just been laughed off," she said. McFadden is among the women in Illinois politics speaking out, using a Facebook group "Illinois Say No More" and an open letter that details a culture of misogynistic and even predatory behavior that signers say happens on a regular basis.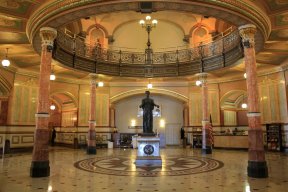 Titled "#MeToo? It's Time to Demand #NoMore in Illinois," the letter includes specific allegations as well as a call to action to "demand better" from "The Women Who Make Illinois Run." The letter and group have caught lawmakers' attention – with state Rep. Sara Feigenholtz (D-Chicago) introducing a resolution urging the General Assembly to work on ways to change the culture, and state Sen. Daniel Biss (D-Evanston), who's running for governor, introducing a proposal to require all legislators, staff and lobbyists to receive yearly sexual harassment training. That proposal has garnered bipartisan support from Democratic House Speaker Mike Madigan and GOP Senate Minority Leader Bill Brady. "Sexual harassment is unacceptable in any workplace," Madigan said in a statement promising to advance the legislation. "We can and should do more to ensure no individual is the target of sexual harassment in the Capitol or anywhere else," he continued, adding that he has "directed staff to conduct a thorough review of all existing policies related to this issue and to continue identifying further changes that can and should be made."
Following is a statement from the Chicago City Council Women's Caucus in response to news reports on a pervasive culture of sexism and sexual harassment in the Illinois General Assembly: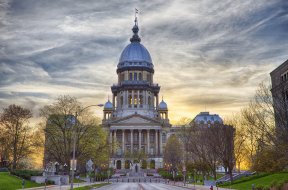 "Recent news reports have only confirmed what so many women in local politics know all too well–that sexism and sexual harassment remain pervasive in all levels of government. As women leaders, we have all spent plenty of time in male dominated board rooms, committee meetings and campaign offices. Many of us have 'Me Too' stories. Today, we recommit ourselves to ending the culture of sexism that exists in the halls of power. The first step toward that goal is to speak out, and name it when we do see and experience it. To that end, we offer our thanks and respect to Sierra Club Deputy Directory Kady McFadden, who has bravely spoken up." The statement went on to read, "Women must support one another in this moment. As important, we call upon our male colleagues to stand with us, to leave defensiveness at the wayside and listen with an open mind to the women around you. Stand with us, have our backs, and look inward to examine what you or those around you may have done to perpetuate this culture."
The Women's Caucus includes Ald. Pat Dowell (3), Ald. Sophia King (4), Ald. Leslie Hairston (5), Ald. Michelle Harris (8), Ald. Susan Sadlowski Garza (10), Ald. Toni Foulkes (16), Ald. Milly Santiago (31), Ald. Deb Mell (33), Ald. Carrie Austin (34), Ald. Emma Mitts (37), Ald. Margaret Laurino (39), Ald. Michele Smith (43), Ald. Debra Silverstein (50). As of Tuesday afternoon, the open letter had more than 170 signatures from lawmakers, staffers and political consultants demanding change.