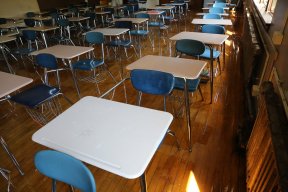 As part of Chicago Public Schools' effort to improve communication with charter and contract school operators and compensate for provisions in state law separating charter and district human resources practices, Chicago Public Schools announced last month that it was requiring that all charter, contract and ALOP campuses to use CPS' background check process or have their refusal be made public. After being provided with an opportunity to transition to CPS' process and being given an understanding of the benefits of this process, the following school operators have chosen not to use the district's background check process:
Academy for Global Citizenship Charter School
L.E.A.R.N Charter School (All 7 campuses)
The Montessori School of Englewood Charter
Namaste Charter School
Providence Englewood Charter School
All schools in Illinois are required to conduct background checks prior to hiring employees, but state law is not specific regarding who must conduct the background check. CPS is requiring all charter, contract and ALOP campuses utilize CPS' background check process so that the district can adjudicate background check results with the same process it uses for its own employees and provide a recommendation for how CPS would handle each applicant's situation. While CPS cannot mandate their participation, the district is making public any operators that refuse to comply. If charter operators don't participate, CPS faces legal restrictions in sharing information about employees on the CPS Do Not Hire (DNH) List.