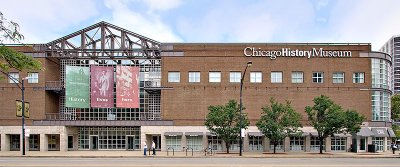 The John D. and Catherine T. MacArthur Foundation awarded grants to nine Chicago arts and culture organizations for diverse artistic exchanges in eight countries, including Mexico, South Africa, Sri Lanka, and the United Kingdom. Bringing the number of such cultural exchanges funded by the Foundation to more than 100, the following Chicago-area organizations will each receive $50,000 International Connections Fund grants: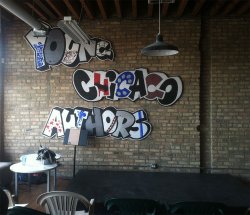 Albany Park Theater Project for an exchange and collaboration with Common Wealth Theatre in the United Kingdom and the National Theatre of Scotland that will explore youth response to societal shifts resulting from the 2016 Brexit vote in the U.K. and the U.S. Presidential election;
Art Institute of Chicago for an exchange with South African artists and curators to engage in fresh dialogues about how best to design strategies for social justice and economic sustainability into museum curation to counter inequity in the field and expand the canon of art history;
Chicago Danztheatre Ensemble in collaboration with Erica Mott Productions for an exchange with Egyptian composers, computer programmers, dancers, and new media artists that will result in a new interactive exhibition and performance designed to deepen connections between communities in Cairo and Chicago;

Chicago History Museum for a multi-generational exchange with the Polish History Museum in Warsaw to explore the immigrant experience of Polish people coming to and living in Chicago for nearly 140 years, culminating in a teen-led oral history project and exhibition;
Fifth House Ensemble for an exchange with Tuva, a Republic of Russia, to explore folk music as a vehicle for preserving history, culture, and oral tradition, that will result in a concert merging traditional Tuvan throat singing with Western composed music;
Green Star Movement for an exchange between Green Star teaching artists and youth apprentices and Jamaican artists, youth, and residents, resulting in multiple collaborative mural projects;
Mandala South Asian Performing Arts for an exchange with Sri Lankan artists to create a performance celebrating the Kandyan style of dance as part of a series of shows to educate and entertain the public about Sri Lankan culture and heritage;
SkyART for a two-year exchange with K-12 students in Mexico City to explore art education practices and produce two commemorative visual works of public art; and
Young Chicago Authors for an exchange that will connect U.S., U.K., and European poets and artists to produce a written record of the hip-hop diaspora for future generations to study. More information is available at www.macfound.org/Chicago.