As temperatures drop significantly overnight, the City of Chicago is urging residents to be prepared as the cold takes hold and be aware of City-offered services and tips to stay safe this winter. Those seeking access to warming centers and/or experiencing insufficient heat are being encouraged to contact 3-1-1 for immediate assistance. The City will continue to monitor conditions to prepare for and respond to extreme weather as early as possible.
Cold-Weather Tips
Motorists should take extra precautions to winterize vehicles and have necessary supplies on-the-go. Keep in mind, disabled vehicles or distracted driving can cause accidents, impact traffic and others or requiring emergency services. As many are out and about for the holiday season, it's important to stay informed of changing conditions and heed warnings and advisories. Residents should know the signs and care of frostbite and hypothermia. Winter preparation information is available at alertchicago.com including links to other local, state and federal resources. As the city braces for extremely cold conditions, the Chicago Department of Public Health (CDPH) makes these simple suggestions to help keep residents safe: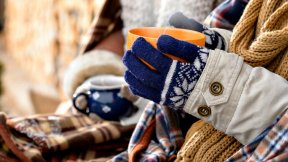 Avoid unnecessary trips outside-if you must go out, limit the time you stay outside;
Wear several layers of loose, warm clothing;
Keep your head, hands and feet covered when outdoors;
Stay dry, because moisture can damage the insulating effectiveness of clothing;
Pay extra attention to your daily needs: get enough sleep, eat high energy foods, drink warm beverages to help your body stay warm, and avoid alcoholic beverages.
Additionally, City officials encourage those seeking access to warming centers and/or experiencing insufficient heat, the City maintains a 24/7 network of sites (various social service agencies and select City facilities) that are available to residents in need of shelter. To connect to a location, residents can call 3-1-1 for immediate assistance.
Snow Tips
Residents should be aware of City of Chicago Municipal Code in which every owner, lessee, tenant, occupant or other person having charge of any building or lot of ground abutting upon any public way or public space shall remove the snow and ice from the sidewalk. It is everyone's responsibility to make sure the sidewalks are clear of snow and ice for everyone's safety. We urge all to help senior or disabled neighbors with this effort. For more information, visit www.cityofchicago.org/cdot.