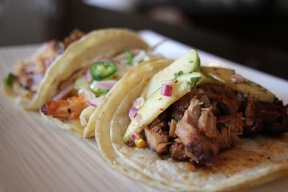 By: Ashmar Mandou
Get ready to indulge your taste buds for the next 14 days as Chicago Restaurant Week kicks off January 26th through February 8th with deals to fit all budget sizes and appetites. The 11th annual culinary celebration features special prix fixe menus starting at $22 for brunch or lunch, and $33 and/or $44 for dinner (excluding beverages, tax and gratuity). Over 370 restaurants take part (including 115 new participants for 2018!), so get a taste of Chicago's restaurant scene: Italian, French, Spanish, Chinese and more. Here are a few restaurants we are looking forward to. For more information, visit www.choosechicago.com.
Mexique
French-inspired Mexican
1529 W. Chicago Avenue
Brunch/Dinner
Dinner $44 available Tuesday through Sunday: dine on ceviche, chile relleno, and pork belly for dinner. Brunch $22 available Saturday and Sunday: nosh on the soup of the day, croquet madam, fish tacos, and arroz con leche.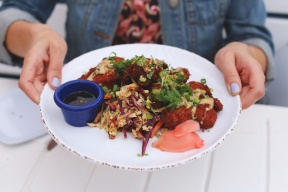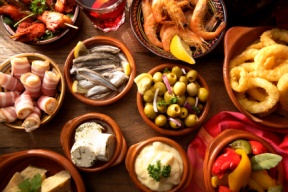 Mahalo
Hawaiian fusion and cocktails
1501 N. Milwaukee Avenue
Lunch/Dinner
Lunch $22: feast on papaya salad, shrimp ramen or spicy tuna poke. Dinner $33 eat your heart on chicken potstickers, chicken dumpling ramen, or loco moco.
Tapas Valencia
Spanish style tapas complete with paella and sangria
1530 S. State Street
Dinner $44: Choose between tostado de centollo or jamón y queso; wild mushrooms, and pastel de chocolate.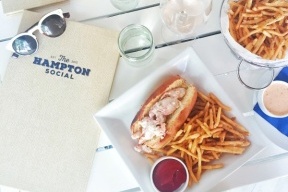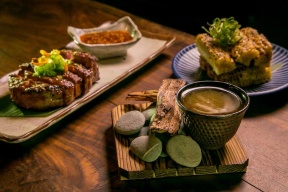 The Hampton Social
Seafood themed
353 W. Hubbard Street
Lunch $22: enjoy an array of fun delectable dishes from fish tacos, to smash burger, to margherita pizza. Dinner $33: choose between kale and brussels sprout Caesar, fish and chips, or cedar plank salmon.
Roka Akor
Japanese Steakhouse
456 N. Clark Street
Lunch $22: indulge your senses with miso soup with wild mushrooms; tuna maki, and chicken teriyaki. Dinner $44: the menu includes unagi maguro maki, smoked eggplant, and warm chocolate cake.