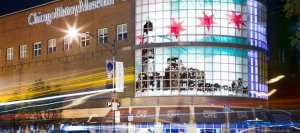 Chicago's world-famous winters can make it difficult to comfortably discover the city, but that doesn't mean the fun has to go into hibernation. In fact, January is an ideal time to experience Chicago's renowned cultural institutions. Museum Week returns Jan. 18-26, 2018 with discounted admission, exclusive offers and special programs. During the nine-day celebration, Illinois residents will receive either free admission or 10 to 25 percent off full-priced tickets at participating institutions. Museums In the Park, an association of 12 museums in the Chicago Park District, has unveiled a detailed list of deals and special programming and offers on ChicagoMuseumWeek.com. This year's exclusive programming is sure to excite curious minds of every interest. During Museum Week, guests can participate in experiences including: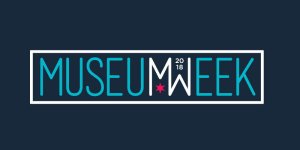 Meet real scientists, experience some of the latest visualizations of the Universe's most recent discoveries and tackle daily design challenges at Adler Planetarium
Free art-making activities for all ages at Artist's Studio at The Art Institute of Chicago
An exclusive exhibit on the history, science and social experiences of race and racism at the Chicago History Museum
Special weekend guided tours and a gift basket giveaway at the DuSable Museum of African American History
Meet cutting-edge robots from around the world that can play team soccer and sense and react to facial expressions in "Robot Revolution" at The Museum of Science and Industry
Explore the advent and development of places and structures within the Mexican-Chicago community at The National Museum of Mexican Art
Special offers and activities during Museum Week include discounted, and sometimes free general admission, discounts on memberships, extended hours, free tours, new exhibits, educational programs and giveaways. A complete schedule and the full list of participating institutions is available at chicagomuseumweek.com.