By: Ashmar Mandou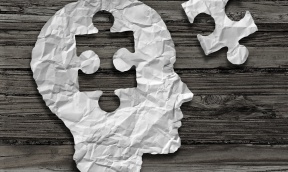 Cook County Board of Commissioners President Toni Preckwinkle joined by clinical experts on Tuesday to deliberate over gun violence as a public health issue in Cook County. "When we talk about gun violence in Chicago, Cook County and America, we rarely frame the issue as a public health crisis. And that's wrong. Because for every other health issue or disease affecting our communities – whether it's the flu or cancer or AIDS – we rely on clinical data to inform our governance, legislation and science to try to improve outcomes for our residents and patients," President Preckwinkle said. "Willful ignorance to our gun crisis enables it to flourish." In 2017, 744 people in Cook County died in gun-related homicides. More than 1,100 patients were treated for gun-related injuries at Stroger Hospital, the flagship hospital for Cook County Health and Hospitals System (CCHHS) in that same year.
"So we have data available to anybody, to public health [officials], to researchers as to the gunshot victims we see in our office, where they were shot and what are their demographics," Dr. Ponni Arunkumar said. This could help with research and seeing trends with these gunshot [incidences]. Are there particular locations where they're happening more often? Are there other factors involved on how this gun violence is occurring? It helps with research and public health." The panel of Cook County experts included: Cook County Chief Medical Examiner Dr. Ponni Arunkumar, Dr. Faran Bokhari, Chair, Cook County Trauma & Burn Unit, Stroger Hospital, CCHHS, and Rev. Carol Reese, Violence Prevention Coordinator/Chaplain, Stroger Hospital, CCHHS, and Program Director, Healing Hurt People – Chicago. As part of an effort to increase transparency and awareness of Cook County's public health issues such as gun violence, the Cook County Medical Examiner unveiled a database allowing users to explore data on deaths in Cook County, including gun and drug-related deaths. "This is not rocket science. Guns are meant to enhance the ability to kill a person or themselves," Dr. Bokhari said. "And you see this across the country, with kids dying in Connecticut and people dying in Las Vegas. We always come back to we have to have better mental health support for people, but are you ever going to be sure that everyone [with a gun] is going to be rational at all times? … I don't think that's possible, so it's a big question that faces our society."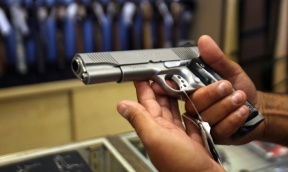 "What we're seeing in our hospital and trauma centers throughout the city is we really have to rethink the way we deliver our health care. We can treat people's injuries. We can cure them of their disease processes but to restore people to wholeness after a violent injury is a taller order," Rev. Reese said. "We have to recognize that the impact of trauma and health outcomes and mental health issues that patients leave the hospital with are significant enough to be addressed by the health system." The expert panel convened is just one step in an information-gathering process to be conducted by President Preckwinkle and her team in the lead-up to unveiling a comprehensive, strategic policy platform later in 2018. Among some of the findings:
In 2017, CCHHS' Stroger Hospital on Chicago's near west side cared for more than 1,100 patients with gunshot wounds.
CCHHS spends an average of $30,000-50,000 to treat a patient who has been the victim of gun violence. CCHHS spends $30-40 million annually to treat gunshot wounds. This only includes the cost of initial hospital treatment, not the extensive outpatient or rehabilitation many patients require. Seventy-five percent of gunshot patients have health insurance.
Due to the large volume of penetrating injuries treated at Stroger Hospital, medical personnel from the U.S. armed forces rotate through the trauma unit prior to deployment to train and collaborate on advanced medical treatments for catastrophic wounds.
Violent injury is a recurring medical problem. Youth injured by violence are among those most at risk for future violence and injury. Healing Hurt People-Chicago (HHP-C) was established in 2013 as a partnership between Stroger Hospital, the University of Chicago Comer Children's Hospital and Center for Nonviolence and Social Justice at Drexel University in Philadelphia to provide violently-injured youth support and address the psychological trauma that can drive the cycle of violence. HHP-C trauma intervention specialists provide psychoeducation and support services to injured youth and their families, including assessing safety and other basic needs to reduce high-risk behaviors, help patients stay safe and create futures for themselves.
Youth violence and trauma are inextricably linked. Gang-involved youth reported exposure to an average of 10 different types of traumatic stress, mostly chronic, beginning on average at age 6, according to a 2012 survey. Exposure to ongoing violence shapes a person's personality and developmental capacities, including their ability to regulate emotions and to read safety and danger cues.