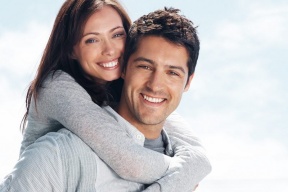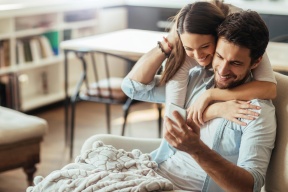 If you're a busy parent to little ones, it can be tricky to find the time — and the budget — to celebrate every holiday along the way. But what if you could celebrate in a way that's simple and thoughtful, without depleting your budget? BMO Harris Bank has you covered with eight less obvious holiday ideas to pursue with your partner, along with a few fun ideas to engage the entire family.
With your spouse
Put the kids to bed early, or find a sitter or family member to keep an eye on them while you celebrate with the following gifts and activities…
Picture this. Create a gift that has an everlasting impact with a photo book. Many online services make it easier than you think. Give your partner a book of photos of the family, with notes for each.
Get cultured. Go to your local art museum and relish in the expressions of love and beauty through visual art.
Create art together. Go to a painting session with your partner for a night of painting paired with the right ambience. Channel your inner artist in a fun, social environment.
Send a message. Nearly everyone has a smartphone these days, making it easier than ever to snap a pic or record a video. Record a video of a special love message, or create your own special music video. Share with your sweetheart, so they can replay the video whenever they need a love boost.
With your Kids
Host a scavenger hunt. Impress your partner and kiddos with a little scavenger hunt around the house, with love notes and clues leading to your destination. Include small treats like a favorite candy for the little ones, and lipstick, tie or magazine for your partner.
Bake some sweets for your sweeties. Heart-shaped chocolate chip cookies or sea-salt brownies anyone? Skip the bakery and the lines — make some sweet treats for each other, complete with love notes like: "My life is sweeter with you in it."