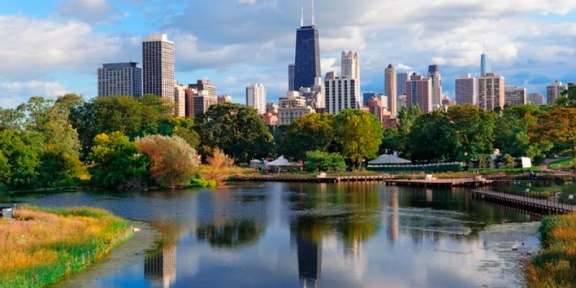 The Chicago Department of Public Health (CDPH) released a report describing the health status of Lesbian, Gay, Bisexual, and Transgender (LGBT) Chicago residents. The report provides an in depth look at lesbian, gay and bisexual individuals across three life stages -youth (9th–12th grades), young adults (18-44 years) and older adults (45+ years), as well as data on transgender adults. The report also provides the first-ever population estimate and demographic profile for all LGBT adults. There are approximately 146,000 adults in Chicago who identify as LGBT, representing about 7.5 percent of Chicago's adult population. In addition to the population estimate, the data includes the following:
• Lesbian and bisexual females are more likely to be current smokers than heterosexual females at all life stages.
• Lesbian, gay and bisexual youth are less likely to have had a wellness visit in the past year.
• Male and female youth who identify as lesbian, gay or bisexual are more likely to report being physically forced to have sex.
• Gay men are more likely to meet colorectal cancer screening guidelines and to have had an HIV test.