By: Ashmar Mandou
On March 20th, Illinois will hold primary elections for a plethora of races at the federal, state, and local levels. With Latinos becoming the second-largest ethnic group in the city, accounting for 29 percent of the population, candidates across the board are diligently working the last week to ensure their message resonates with their prospective constituents. From issues ranging in gun violence, DACA, and clean air regulations, candidate for Governor JB Pritzker, candidate for Illinois Attorney General Jesse Ruiz, candidate for 4th Congressional District Sol Flores, and candidate for the 7th District Cook County Board of Commissioner Alma Anaya spoke on these keen subjects.
Illinois Democratic gubernatorial candidate JB Pritzker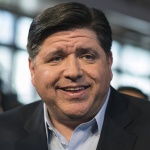 Spent 20 years advocating for young children at-risk, expanding programs for low-income kids across the state by providing school breakfast, and organizing the White House Summit on Early Childhood Education for President Obama in 2014. Pritzker is the founder of 1871, the nonprofit small business incubator in Chicago. "No one can contest the love I have for the people of Chicago. I am the progressive candidate of choice and I will work hard to bring quality programs to the people of this state."
Gun Laws
Reducing gun violence is a top priority for me. Far too many families and communities across the city neighborhoods are being ravaged by gun violence. It is killing innocent people, destroying families, and ripping our communities. Last year, 700 people lost their loves due to gun violence. In order to combat the causes of gun violence, we have to take action by creating economic opportunity and jobs and increasing funding for human services so people aren't turning to violence.
Clean Air
Green energy is extremely important; we need to protect our families. I plan to take many steps to set us on a path to 100 percent clean energy, such as increasing the percentage of the Renewable Portfolio Standard to move beyond 25 percent by 2025, making Illinois a hub of battery technology development, and holding utility companies accountable for implementation of energy efficiency programs under the Future Energy Jobs Act.
U.S. House 4th District Illinois Democratic primary candidate Sol A. Flores
Raised in the 4th District, Flores spent more than 15 years working and helping people through La Casa Norte, an organization that has helped thousands of homeless young people and families escape poverty and homelessness. "I will be 100 percent committed to bringing issues that affect low-income families to the forefront. I will work hard to address and create solutions that affect the people of the 4th district."
DACA
A resolution to the DACA program to support the 800,000 young dreamers who are contributing in numerous positive ways across our country will be one of my main priorities. These are future leaders, business owners, teachers, doctors, lawyers, all of whom want nothing more than to be part of the American dream.
Homelessness
Working at La Casa Norte, I have seen firsthand the struggles that plague our homeless community. In order to end homelessness, we need to increase access to affordable housing, mental health services and addiction treatment. We can significantly strengthen our safety net system so that children, families and individuals don't fall so deep into poverty and despair. Given the opportunity at healing, thriving and redemption, most people really want to positively contribute to their community, they want to be givers, and they want to help other just like themselves in similar situations.
Democratic Candidate for Illinois Attorney General Jesse Ruiz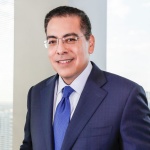 Jesse Ruiz has garnered a wealth of experiences serving in a variety of public service roles from the Desegregation Monitoring Commission of the Chicago Public Schools, chairman of the State Board of Education for almost seven years, and on the U.S. Department of Education Equity and Excellence Commission, and was a past president of the Chicago Bar Foundation. "The American dream is under attack by Bruce Rauner and Donald Trump. As attorney general I will protect the American dream. I want to make sure that we work to level playing field by going after unscrupulous lenders who would overburden students with unfair loans, make sure we fight for access to healthcare, and fight for a clean environment."
Clean Air
Protecting the environment will be one of my responsibilities. I am outraged by Trump's continuing attempts to put polluters in charge of the U.S. EPA. The loss of federal environment protections is especially crucial in Cook County, where polluters have often chosen to target low-income communities that have not had political clout to protect their health and the health of their children. As Attorney General, I will take action to stop polluters who threaten the quality of our air and our water.
Attorney General Promise
We will need to increase the resources available to our office to make sure that we have the strength and expertise to keep on pushing back against these unconscionable actions. Those resources will come from the average $1 billion in revenues collected by the Illinois Attorney General's office each year, through settlements, fines and penalties. I will make sure that an appropriate share of those collections is set aside to fund our expanded advocacy on behalf of Illinoisans targeted by the Trump Administration.
Democratic candidate of the 7th District Cook County Board of Commissioners Alma Anaya
Born in Mexico, Alma Anaya immigrated to the United States with her family at age six and settled in Chicago. Her experience living as an undocumented youth for nearly a decade informed her commitment to serving Cook County's immigrant community. For the last six years, Anaya has served as County Commissioner "Chuy" García's Director of Administration. When he announced his run for Congress, Anaya felt a responsibility to continue his work on behalf of immigrants and all working families. "Too many politicians give lip service to Latinos but then only look out for themselves once in office. I will fight for our community."
Economic Growth
We need to increase our commitment to education and training for all people so that young people can get more skilled jobs and older people can be trained in new fields. We need to embrace alternative technologies for energy production, develop new electronic and biological technologies and invest in our infrastructure as other countries are doing. We should also expand our support for industry clusters, like the County is doing with metal-working, to provide coordination and resources these companies could not develop on their own.
Affordable Care Act
The County has been a leader in public health for over a century and provides critical health care to low income and minority communities. While we have reduced the operating subsidy to CCHHS from the County Budget the County is inextricably linked to CCHHS because of debt and pension obligations, asset management and development etc. We must bring in enough revenue to maintain those services as they are an essential component of what Cook County does. In addition, we need to explore ways to combine services (such as mental health and other clinics) with the City which will spread the funding cost and allow additional services.