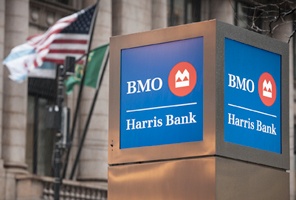 BMO Wealth Management (U.S.) released a report exploring how small business owners view and implement innovation, with a focus on the key factors driving their innovation and those that are holding them back. The report, Creating Wealth through Business Improvements, is based on a survey of 1,021 small business owners across the United States. They were asked about their experiences funding their innovations via business loans and government grants, their knowledge of and participation in accelerator and incubator networks, and what they believe to be the keys to innovation success.  Key survey findings show:
• The majority of respondents had never applied for funding to support small business innovation (60%).
• The most common explanation provided by respondents for not exploring funding options was that they didn't want to incur debt (36%), followed by the belief that they would be rejected (22%) and that the process was too complicated (21%).
• Very few of the small business owners surveyed had taken advantage of government grants – just four percent indicated they had ever applied for one.
BMO offers the following tips for small business owners:
• Join their local Chamber of Commerce and attend monthly events.
• Seek counsel from their local bank to get an overview of potential loan options.
• Read small business blogs which often highlight local, state, and federal funding programs.