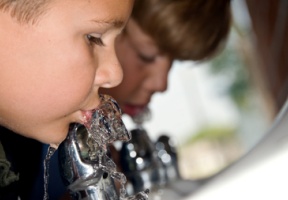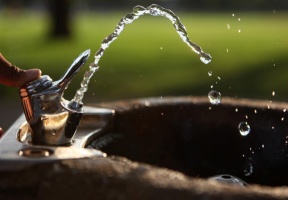 As in recent years, the fountains are tested and monitored to ensure the highest drinking water standards. "The health and safety of our patrons is our top priority, and we will remain steadfast as we continue monitoring our water management program to ensure that it is safe and cost effective for the taxpayers," said Chicago Park District CEO & Superintendent Michael P. Kelly. The Park District continues to work closely with the Department of Water Management (DWM) on the management plan for outdoor drinking water fountains. With data collected over the past several years, the District has adopted a new mitigation plan. Like last year, upon initial startup, outdoor drinking water fountains will run continuously for several weeks as part of the new seasonal flushing protocol. Each fountain is designated into one of three categories:
Push button operation: Park District fountains that consistently exceed EPA standards for water quality will return to standard push button operations following the seasonal flushing protocol. 
Constant flow for fountains in high traffic areas: High traffic areas will be set to run continuously. Fountains exceeding EPA standards, but requiring constant flow will be set to run continuously. The District has begun its long-term plan to replace service lines that supply these high traffic fountains, so they eventually can be returned to push button operation. Additionally, new bottle filler stations will be placed in some high traffic locations.
Fountains targeted for removal in low traffic areas: Fountains exceeding the EPA action limit will remain shut off until they are remediated or removed.
For more information, visit www.chicagoparkdistrict.com or contact the Chicago Park District at 312/742.PLAY or 312/747.2001 (TTY). Want to share your talent? Volunteer in the parks by calling, 312/742.PLAY.