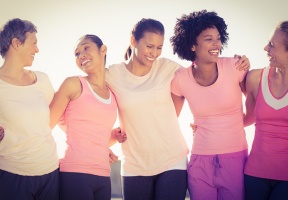 De acuerdo a un nuevo estudio de Delta Dental of Illinois, 1 de cada 5 mujeres en Illinois han sido diagnosticadas con enfermedades de las encías, lo que se ha relacionado con varios problemas de salud que afectan a la mujer. Mayo es el Mes de la Salud de la Mujer y Delta Dental of Illinois quiere educar a la mujer sobre las necesidads únicas de salud oral que necesita enfrentar. Las enfermedades cardíacas y la embolia tienen conexiones con las enfermedades de las encías – y ambas se llevan la vida de muchas mujeres cada año. De acuerdo a los Centros para el Control y la Prevención de Enfermedades, las enfermedades cardíacas son la causa principal de muerte de la mujer y las embolias matan el doble de mujeres que el cancer de mama.
Los Cambios Hormonales & la Salud Oral
La mujer es también más susceptible a desarrollar enfermedades de las encías debido a los cambios hormonales durante diferentes fases de la vida, como la pubertad, los ciclos de la menstruación, el embarazo y la menopausia. Las hormonas alteran la reacción del cuerpo a la elaboración de plaquetas y afectan el suministro sanguíneo al tejido de las encías, aumentando el riesgo de las enfermedades en las encías y otros problemas de salud oral. Durante la menstruación, algunas mujeres pueden experimentar encías sangrantes o inflamadas, herpes labial o aftas. La menopausia puede afectar la salud oral de la mujer causando encías enrojecidas o inflamadas, dolor e incomodidad, sensaciones de ardor, cambios en el gusto y boca reseca.
Prevención de la Enfermedad de las Encías
Delta Dental of Illinois ofrece los siguientes consejos para ayudar a la mujer a mejorar su salud oral y ayudarle a prevenir las enfermedades de las encías:
• Cepille sus dientes dos veces al día con una pasta con fluoruro y use el hilo dental diariamente. El estudio de Delta Dental of Illinois encontró que más de 1 de cada 3 (35 por ciento) de mujeres de Illinois, solo se cepillan los dientes una vez al día o menos.
• Visite a su dentista con regularidad para que le haga un examen y una limpieza. Más de 1 de cada 3 (34 por ciento) mujeres de Illinois visitan al dentista menos de una vez al año.
• Si está embarazada, programe una revisión con su dentista durante el primer trimestre. Cuatro de cada 10 mujeres de Illinois no visitaron al dentist mientras estaban embarazadas.
• Consuma uina dieta bien balanceada y limite los alimentos azucarados.
• Si fuma, busque recursos que le ayuden a dejar de fumar.
Para más recomendaciones sobre como cuidar su salud oral, visite YourOralHealthHub.com.