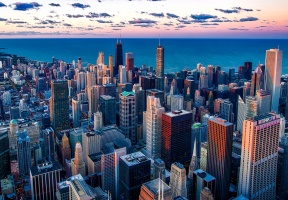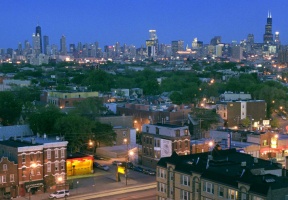 By: Ashmar Mandou
Alderwoman Susan Sadlowski Garza was joined by Alderman Waguespack, Alderman Rosa and a broad coalition of community organizations led by Coalition to Ban the Landfill to urge Mayor Rahm Emanuel to stop the Chicago Department of Transportation's (CDOT) involvement in plans to build another toxic landfill in the 10th Ward. Over the past four weeks, the Coalition to Ban the Landfill collected over 9,000 signatures from community residents protesting the landfill, which the city and Army Corps have proposed to build in the ward. Petitions were delivered in person by 10th ward residents to the Mayor's Office.
"The 10th ward is currently home to 8 landfills, many of which are toxic. There are no others wards throughout the city that have this many landfills. For far too long, the 10th ward has been the unofficial dumping ground for the rest of the city. We are here to say no more," said Alderwoman Susan Sadlowski Garza.
"10th ward residents deserve more. We deserve to live and raise our families in healthy communities free from toxins and other chemicals that are harmful to our children and families. Studies have shown that Southeast Side residents have a higher rate of cancer and asthma and it's not a coincidence when you look at the industry that surrounds us," said Ana Guajardo, Executive Director of Centro de Trabajadores Unidos.
CDOT, as the local sponsor to the U.S. Army Corps of Engineers, is pushing to develop a new landfill to hold toxic dredging from the Calumet River. Dredged material from the Calumet River contains high levels of heavy metals like lead, manganese and chromium as well as arsenic, coal tar and other toxic materials. This plan would overburden the Southeast Side, which already is home to a record number of landfills as well as many polluted industrial sites when compared to other parts of the city. Community activists have been fighting for two years against this landfill, asking Mayor Emmanuel and federal representatives to put a stop to using the Southeast Side as Chicago's dumping ground for pollution.