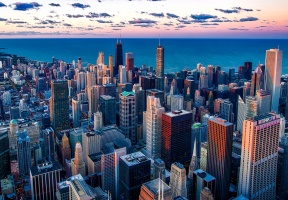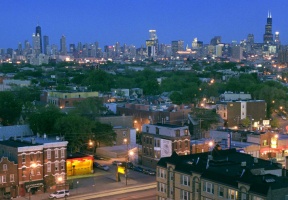 Por: Ashmar Mandou
La Concejal Susan Sadlowski Garza, a quien se unió el Concejal Waguespack, el Concejal Rosa y una amplia coalición de organizaciones comunitarias conducidas por Coalition to Ban the Landfill [Coalición para Prohibir el Vertedero] para exhortar al Alcalde Rahm Emanuel a detener la participación del Departamento de Transporte de Chicago (CDOT) en sus planes de construir otro vertedero tóxico en el Distrito 10. En las últimas cuatro semanas, Coalition to Band the Landfill recaudó más de 9,000 firmas de residentes comunitarios protestando por el vertedero que la Ciudad y Army Corps han propuesto construir en el distrito. Las peticiones fueron entregadas en persona por los residentes del distrito 10 a la Oficina del Alcalde.
"El Distrito 10 tiene actualmente 8 vertederos, muchos de los cuales son tóxicos. No hay otros distritos en la ciudad que tengan tantos. Por mucho tiempo, el Distrito 10 ha sido el vertedero no oficial del resto de la ciudad. Estamos aquí para decir no más, dijo Ana Guajardo, Directora Ejecutiva del Centro de Trabajadores Unidos.
CDOT, como patrocinador local del Cuerpo de Ingenieros de la Armada de E.U. está pugnando por desarrollar un nuevo vertedero para recibir el dragado tóxico del Río Calumet. El material dragado del Río Calumet contiene altos niveles de metales pesados, como el plomo, el manganesio y el cromo, así como arsénico, tártaro de carbón y otros materiales tóxicos. Este plan sobrecargaría el Sector Sudoeste, que ya tiene un número récord de vertederos y muchos lugares industriales contaminados cuando se compara con otras partes de la ciudad. Los activistas comunitarios han estado luchando por dos años contra este vertedero, pidiendo al Alcalde Emanuel y a los representantes federales que pongan un alto al uso del Sector Sudoeste como vertedero de contaminación de Chicago.