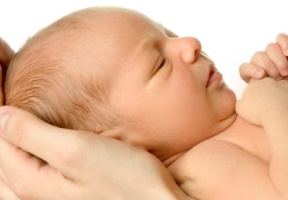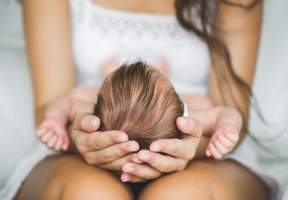 Por: Ashmar Mandou
Hay muchísimas formas en que se espera quee las madres cuiden a su recién nacido, especialmente en la forma en que cuidan su piel. Las madres reciben información en línea, de amigos y familiares, los que pueden llegar a ser abrumadores. La Pediatra Dermatóloga de Baby Dove, Dra. Mercedes González, tomó tiempo de su ocupado día para hablar con el Lawndale Bilingual Newspaper sobre como las madres pueden cuidar a su recién nacido y darles consejos para el buen cuidado de la piel de su bebé.
Lawndale Bilingual News: Las nuevas madres reciben una abrumadora cantidad de información sobre como cuidar a su recién nacido, que les hace difícil decidir que es lo que mejor funciona para ellas. ¿Qué consejos puede compartir con las nuevas madres sobre como mantenerse a la vanguardia en el cuidado de la piel de su bebé?
Dra. Mercedes González: Los padres deben siempre establecer prácticas de un buen cuidado de la piel en su rutina diaria. Por ejemplo, que el baño sea corto, menos de cinco minutos, utilizar agua tibia. Los productos suaves son siempre los mejores, como Baby Dove Rich Moisture Tip to Toe Wash o Baby Dove Sensitive Moisture Tip to Toe Wash para los bebés con piel sensible o propensos al eczema. Siempre debe lavarlos suvemente con una tela suave o con las puntas de los dedos. Después, dentro de tres minutos de salir del baño, secar la piel con golpecitos suaves y aplicar Baby Dove Rich o Sensitive Moisture Baby Lotion para remplazar la humedad en la piel del bebé.
En los recién nacidos es importante proteger la piel bajo el pañal y la piel de los pliegues del cuerpo, como las axilas y el cuello. Todas estas áreas están constantemente húmedas y cubiertas, lo que hace la piel más sensible y propensa a agrietarse. Para las axilas y el cuello, asegúrese de limpiar regularmente cualquier ecxeso de humedad, como agua del baño, sudor o leche que pueda haber quedado atrapada en los pliegues de la piel. Para mantener la piel protegida bajo el pañal, cambie el pañal frecuentemente y utilice un aceite de barrera cada vez que cambie el pañal. Evite el uso agresivo de limpiadores de bebé – utilice golpecitos suaves cuando use limpiadores en el área del pañal y utilice limpiadores suaves.
La piel de un recién nacido cambia constantemente, ¿Hay ciertas señales que las madres deban reconocer cuando revisan al niño?
Hay muchos cambios en la piel que son normales en las primeras semanas de vida. Por ejemplo, la mayoría de las pieles de los bebés se pelan ligeramente en el primer par de semanas, especialmente si nacieron después de 40 semanas de gestación. Si la piel se torna rosada o roja y sigue así por más de un día, o si desarrolla ampollas o puntos de pus debe consultar con su pediatra o dermatólogo pediatra para estar segura que no necesita ninguna prueba o tratamiento adicional. Una piel áspera podría indicar que la piel está excesivamente seca, haciéndola propensa a brotes de eczema y posibles infecciones.
Cuales son los mejores productos y que productos, o ingredientes no deben ser usados para los recién nacidos?
Los mejore sproductos para la piel del bebé son aquellos diseñados específicamente para los bebés. Recomiendo los productos Baby Dove por la ciencia tras la línea específica de bebés que está hecha, tanto para piel sensitiva como para la normal. Baby Dove's Tip to Toe Wash utiliza los más suaves surfactantes a bajo nivel y el ¼ de suavizador de la marca que no solo limpia suavemente la piel, sino que reemplaza la humedad que muchas veces se pierde con el baño. Los limpiadores líquidos que son formulados apropiadamente para los bebés y que son pH neutral, como los limpiadores Baby Dove que no alteran el proceso natural de la función de maduración de la piel en recién nacidos saludables, de gestación completa.