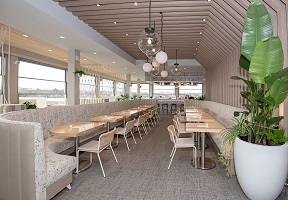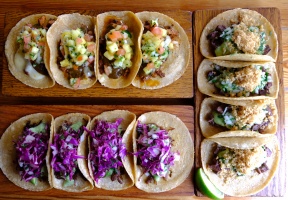 Leading Chicagoland restaurant group Bien Trucha Group may be known for its mouthwatering tuna or jicama tacos and unique flavor profiles at its four restaurant entities (Bien Trucha, A Toda Madre, Quiubo and Santo Cielo), but the real key ingredient to 11 successful years? Its focus on company culture and building a family within its team and its diners. Bien Trucha Group, "Matriarch"/Partner Dolores Garcio-Rubio; Chief Culinary Officer, Ricardo Garcia-Rubio; Chief Business Officers/Partners, Rodrigo and Julio Cano; Chief Strategy Officer & Partner, J.C. Gonzalez-Mendez and Chief Financial Officer & Partner, Patrick Neary, is sharing their top five tips to creating a culture that lasts.
Treat Your Team as Family: There should be a level of trust in play that allows the team to rely on each other, build memories, and celebrate successes or milestones the same way you do with family. Bien Trucha Group builds teams that empower everyone by showing the reasons why instead of handing out a book of rules. Encouraging all "hellos", "goodbyes", "pleases" and "thank yous" as currency can help create and solidify that feeling.
Focus on Guests vs. Customer: The restaurant industry is all about creating personable interactions and equipping your team with the proper skills to make guests feel welcome, always. Being aware of guest's needs and tailoring their experience is how we genuinely care for them. Guests should know they are in good hands and feel a connection with our people and our place.
Think Five Years Ahead: Every member of our team can help expand and grow the company. We seek ways to harness the collective intelligence and not the "I". If you develop a five-year plan for your staff, offering constant feedback and allowing them to contribute to the plan, you are more likely to attract talented people that want to share the common thread of development. 
Know When to Reinvent: It's important for a restaurant group (or any company) to know what attracts guests and when it's the right time to switch things up. Evolution is in our DNA; understanding how to inspire guests and staff alike is crucial. Everyone must be excited and passionate about true hospitality, the dining experience and our menu offerings.
Play Hard, Work Harder: At the end of the day, work should be fun. We constantly look for new ways to reward the group and acknowledge their hard work. While we do run the "necessary seminars" (food/wine & spirits) to keep the staff up to date on the latest trends, we also consider well-being. We offer weekly yoga/meditation classes to relieve stress, host unique lessons (i.e. sign language, Spanish, cooking, mixology) to strengthen skills and plan fun fieldtrips to bond as a team (i.e. brewery tours, etc.).