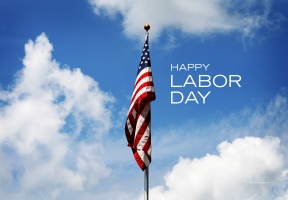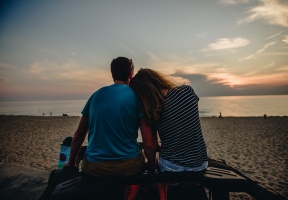 By: Ashmar Mandou
When you need a day trip from Chicago or a weekend getaway from the bity city, you don't have to go too far. These escapes are within a one-to-three-hour drive and offer a plethora of activities that will reboot your life.
Starved Rock State Park
Located along the Illinois River, Starved Rock State Park features more than 13 miles of trails that twist and turn through 18 glacier-carved canyons. Hiking is the primary attraction with trails for all skill levels. For an easy stroll, try the Aurora Canyon. Up for more of a challenge? Give Lover's Leap a try. Be sure to bring your own water and snacks (and take your trash with you). Birders, bring your binoculars along: Eagles, herons, owls and woodpeckers can all be spotted in the park.
Milwaukee, Wisconsin
Visit Milwaukee, on the western shore of Lake Michigan for a weekend of beer and culture. The city is known for its many breweries, as well as its museums and breathtaking architecture. Labor Day weekend is also fun because it's the annual Milwaukee Rally, when hundreds of Harley-Davidson owners ride in for a weekend of music, rides, and food.
Indiana Dunes, Indiana
The Indiana Dunes are breathtaking beaches along the southern tip of Lake Michigan. There's a 15-mile coastline as well as 70 miles of trails for hikers. The area also particularly attracts bird watchers because of the hundreds of species that visit this part of the lake.
Wisconsin Dells, Wisconsin
If you really want to get away, head to the Wisconsin Dells. If you're traveling with kids, you'll be happy to hear that there are numerous water parks to choose from here, including Kalahari Resorts, Noah's Ark Water Park, and the Mt. Olympus Water & Theme Park. Spend a day in nature at Mirror Lake State Park, or relax by the beautiful Wisconsin River.
Rockford, Illinois
Illinois'' third-largest city spent years watching travelers whiz by on Interstate-90 on their way east to Chicago. Now, thanks to a revitalized downtown, an emerging foodie scene, new cultural attractions and beautiful public gardens, word is getting out.
Galena, Illinois
Galena is 163 miles west of Chicago where you will be able to visit shops and restaurants in century-old buildings have long attracted visitors to this town of 3,500. Take time to hike, cruise the river, or sip local wines.