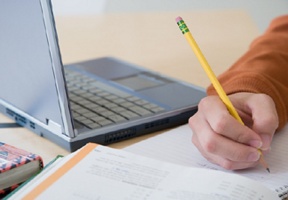 The Illinois State Board of Education (ISBE) published a comprehensive suite of solutions for the statewide teacher workforce crisis, backed by state and national research and data. The "Teach Illinois: Strong Teachers, Strong Classrooms" report addresses the state's record number of unfilled positions. The data show the problem strikes underfunded districts: 90 percent of last year's teacher vacancies were in districts funded below adequacy. The Teach Illinois recommendations fall into six strategies: 
Provide adequate funding for all school districts. Ninety percent of the 2017 teaching vacancies were in districts funded below adequacy. The districts in the greatest need currently have the fewest resources to implement effective teacher leadership, mentorship, and pipeline programs. The report recommends fully funding the Evidence-Based Funding formula.
Create leadership and mentorship structures for current teachers. Nationally, new teachers who do not receive mentoring and other supports leave at more than twice the rate of those who do. The biggest supply of teachers for Illinois' classrooms is returning educators, whose return rate typically hovers at about 90 percent. However, 54 percent of new teachers in Illinois leave their initial school of employment within the first two years. By the fifth year of teaching, 67 percent leave their initial school of employment, and 25-30 percent leave the teaching profession altogether.
Support innovation in teacher preparation. The number of candidates enrolling in and completing teacher preparation programs in Illinois decreased by 53 percent between 2010 and 2016. Teach Illinois focus group participants resoundingly agreed that a high-quality field experience is the single best way for teacher candidates to develop effective content, classroom management, and data-driven decision-making practices. The report recommends supporting multiple avenues of entry into the teaching profession and encourages partnerships between school districts and preparation programs.
The full report is available online at www.isbe.net/teachillinois and is open for public comment until Oct. 2. Commenters can submit feedback to TeachIllinois@isbe.net.