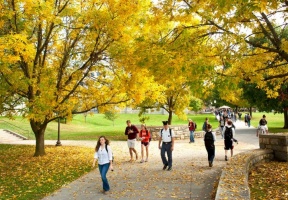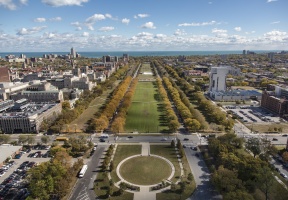 By: Ashmar Mandou
Touring your prospective colleges is a great opportunity to learn from the people who study, work and teach on campus. You can check out the school's facilities, like the library, dorms, dining halls, gym, and science labs, as well as branch out to see its surrounding city. Gathering your impressions of your college's campus and beyond will help you gain a much stronger sense of whether or not it's a place you'd like to live and learn for four years. To make the most of your visits, we compiled a list of questions to help you prepare for a college tour.
Academics
• Are some majors or departments considered stronger or more popular than others?
• Are the classes more lecture-based or discussion-based?
• Would you describe any classes as especially innovative or project-based?
• How many of the classes are taught by a professor, and how many are taught by a teaching assistant?
• Are the professors accessible outside of class?
Academic and Social-Emotional Support
• Can you get help from professors outside of the classroom?
• Is there free academic support or tutoring? Is it effective?
• What kind of resources are there for international student support and orientation?
• What kind of learning disability resources does the school offer?
• Are academic advisers accessible and effective?
Research, Internship, and Study Abroad Opportunities
• What kind of opportunities exist for undergraduates to work on research or academic projects with professors?
• What kind of internships are available? Do a lot of students get internships?
• Are any departments known for their contribution to research?
• Do any majors prepare students to continue as researchers in a Master's or doctoral program?
• Are there opportunities through the school for summer internships or research?