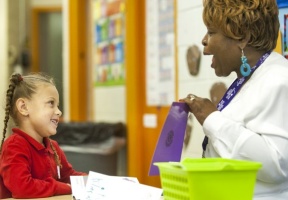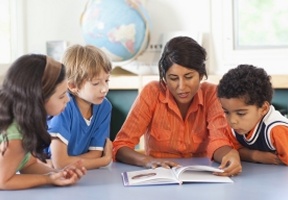 By: Ashmar Mandou
The AARP Foundation Experience Corps prides itself on guiding the next generation of readers and offers up the possibility to make a difference in a child's future. The AARP Foundation Experience Corps is currently looking for volunteers who are committed to educating struggling students from kindergarten through 3rd grade with their reading skills. The program will be hosting upcoming volunteer information sessions and Othel S. Owen, volunteer recruitment shared insight to what prospective volunteers can expect from the AARP Foundation Experience Corps.
Lawndale Bilingual News: What exactly is the AARP Foundation Experience Corps program?
Othel S. Owen: AARP Foundation Experience Corps is an intergenerational volunteer-based tutoring program that is proven to help children who aren't reading at grade level become great readers by the end of third grade. We inspire and empower adults 50 and older to serve in their community and disrupt the cycle of poverty by making a lasting difference in the lives of America's most vulnerable children.
How does the program engage with young readers?
We tutor and mentor Kindergartens – third graders in 27 partnering CPS Schools throughout Chicago. Students are identified by teachers, and teachers are identified by the principal and the Schools are identified by the CPS Network Chiefs as being schools with the greatest need.
For prospective volunteers, can you share what is expected of them?
Volunteer tutors commit to the program for the entire school year, usually starting in early October and serving through May.  We ask for a minimum of five hours a week and a twice weekly schedule; either Monday & Wednesday or Tuesday & Thursday between the hours of 8:30am -11am
What would you like for people to know about AARP Foundation Experience Corps program?
The AARP Foundation Experience Corps-Chicago engages highly trained adults 50+ who help children attain literacy proficiency by the end of 3rd grade. During the 2017-18 school year, 141 volunteer tutors provided over 16,000 hours of small group literacy tutoring to 1,193 students in 23 public schools across Chicago. This year we plan to partner with 27 schools. Almost all students in the program (95%) achieved measured growth in their literacy assessment scores by the end of the year.
What should people expect from the volunteer recruitment event?
It's a 45-minute presentation covering the details of the program, benefits, the two day required training and the completion of the application.