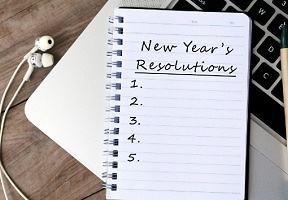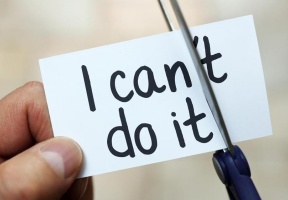 By: Ashmar Mandou
As the New Year quickly approaches, now is the perfect time to start making changes for the year ahead. Now is your chance to sit down and prepare a list of important lifestyle changes you want to implement in the New Year. As it can be overwhelming to come up new goals, we shared a few suggestions to propel you in the right direction.
Stop procrastinating: The biggest barrier that keeps most people from reaching their goals is the desire to relax and do something fun instead of working hard. Once you get used to procrastinating it's difficult to snap yourself out of it, so you'll need to put in a lot of work to change this bad habit.
Meet new people: When we get stuck in a rut, we usually end up staying at home most of the time, missing out on a lot of interesting opportunities for networking and having fun. Meeting new people can be beneficial to your mental well-being and help your career, so don't be afraid to get out there and make some friends. Overcome your shyness, get some knowledge and go and get to know new and interesting people.
Reduce stress: They say that stress is one of the biggest killers out there, and it can have a very destructive effect on your relationships as well as your health. It may be an unavoidable side effect of our hectic modern lifestyles, but it can be effectively managed with the help of useful, unconventional and easy to practice tricks for stress management.
Learn to be happier with your life: Even those that are in decent shape, make a good living and have stress under control can still be unhappy. It takes time and patience to learn how to find joy in the little things and not to let problems bring you down.
Read more: Books are an excellent way to gain a lot of knowledge on a huge variety of topics, and are also a great exercise for your brain. It's not that difficult to go through 20 or more books in a year – you only need to make it a habit, discover your type of books and find a bit of time for reading here and there.
Turn your hobby into a career: If we could all manage to marry fun and productivity, and be able to make money doing what we love, we'd be a much more content and well-balanced society. This may not always be possible, but there are cases where a hobby can be turned into a lucrative career.
Volunteer and give more to charity: To devote your time and energy to helping those in need is a noble gesture and a reward in itself, but it is also an opportunity to meet new people, learn new skills and boost your resume.
Learn more about art, music, culture etc.: The best way to fit in when talking to a variety of people from different backgrounds is to have a well-rounded education. Topics like art, music, history and culture often baffle people, but they can be easy to comprehend if you spend enough time learning about them using helpful websites and online courses.