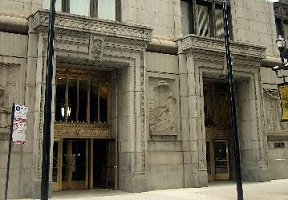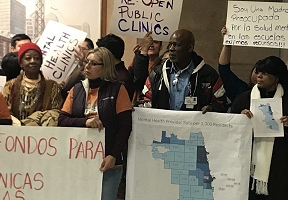 By: Ashmar Mandou
Over 40 Aldermen expressed their support for a task force that would oversee the best practices to address Chicagoans' mental health needs and whether reopening at least six city-run mental health clinics Mayor Rahm Emanuel closed in 2012 should be a part of the plan. The Chicago City Council's Commission on Health and Environmental Protection unanimously approved the proposal during its January 16th meeting. The resolution was introduced during the December 12th, 2018 city Council meeting by Alderman Sophia King and is intended "to make recommendations to improve the city's mental health safety net."
Since December, the task force has garnered massive support from various Alderman, including Alderman Gilbert Villegas, Alderman Raymond A. Lopez, Alderman Milagro "Milly" Santiago, and Alderman Silvana Tabares, to name a few. In 2012, the city closed six of its 12 clinics -four on the South Side, one on the North Side, and one on the Northwest Side. The reasoning behind the shuttering of the six mental health clinics dealt with the steep decline of state funding. Former Governor Bruce Rauner's refusal to sign a state budget from 2015-207 further strained support for mental health services both public and private. Members of the Chicago Department of Public Health stated that reopening the clines was "unnecessary," and that city funds would be better spent connecting residents to resources already provided by organizations across Chicago.
A WBEZ report in 2015 found that in one year, Chicago's 911 service took 22,000 calls that had a mental health component—with the most mental health calls coming in areas that have the fewest mental health services. The report also found that more than a third of the private mental health providers on the city's referral list had no outpatient psychiatrists or had closed their waiting lists. The resolution called for Alderman George Cardenas, who chairs the Committee on Health and Environmental Protection to appoint an eight-member committee that will include two aldermen from the wards where the mental health clinics were closed, two members chosen by the Department of Public Health, two members appointed by the American Federation of State, County and Municipal Employees Council 31 (AFSCME Council 31) labor union, and two members appointed by the Chicago Community Mental Health Board.
The task force will contract with a third-party research firm to study which community areas the city will prioritize for reopening mental health clinics and locating funds for expanding and improving services at facilities that are open. As part of the study, the firm will need to hold a public hearing within 45 days after the resolution is approved. Once the study is complete, the task force will make recommendations to the Committee on Health and Environmental Protection and the Committee on Budget and Government Operations.
Photo Caption: Alderman urge City Council to reopen mental health clinics during a press conference on January 16th at City Hall.