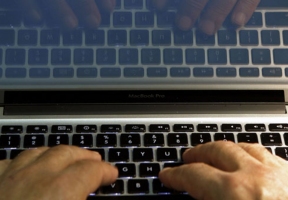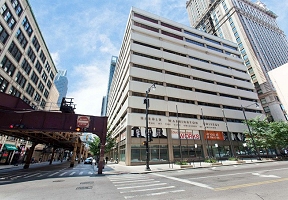 By: Ashmar Mandou
Mayor Rahm Emanuel joined JPMorgan Chase, Salesforce.org, The Joyce Foundation, The Chicago Community Trust, Pritzker Traubert Foundation, MacArthur Foundation, Aon, and Accenture to launch Apprenticeship 2020, a new program intended to increase the growth of apprenticeships in high-demand industries and occupations. The $3.2 million fund will support high-quality work-based learning programs in Chicago with a goal of facilitating the hiring of 1,000 apprentices by 2020. City Colleges of Chicago will receive $1.25 million to support the enrollment of 350 apprentices over the next two years.
"Our apprenticeships program has far exceeded our expectations in terms of its impact on both our firm and Chicago." said Greg Case, CEO of Aon. "We've attracted new employees we never would have reached and provided students opportunities to gain invaluable, hands-on experiences while furthering their education. We look forward to sharing what we see as a long-term business strategy with more employers and cities using the Chicago Apprentice Network as a model of excellence." Apprenticeship 2020 will invest $1.25 million in City Colleges of Chicago to launch a new office of Apprenticeship and Workforce Solutions that will help employers develop apprenticeship programs, recruit students to apprenticeship opportunities, and implement academic curriculum for apprenticeship and work-based learning programs.
"By exponentially growing Chicago's work-based learning opportunities, we are investing in a triple bottom line – the bottom line of Chicago companies, our students' futures, and our City's growth," said Chancellor Juan Salgado.  "I commend Chicago's business community for their leadership of this effort.  As employers, they gain a reliable pipeline of diverse, ambitious, and loyal employees and our students are afforded the chance to contribute their wealth of talent to a more inclusive Chicago economy."
To elevate the new apprenticeship programs at City Colleges of Chicago, funding from Apprenticeship 2020 will also be used to expand the capacity of One Million Degrees, the only organization in Illinois providing pre-employment training, mentoring, and wrap-around services to community college students. "By expanding our partnership with City Colleges of Chicago to provide essential support to a growing cohort of apprentices, One Million Degrees can help fulfill the promise of community colleges as the launching pad to career success, while responding to the growing needs of employers for well-trained workers," said OMD CEO Paige Ponder. "OMD is thrilled to be a truly integrated partner with City Colleges."
In partnership with the Chicago Apprentice Network, Apprenticeship 2020 will develop infrastructure, build capacity and test new solutions to address employer barriers in launching apprenticeships and other types of work-based learning models.