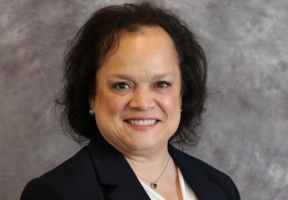 The Illinois State Board of Education (ISBE) swore in seven new Board members and welcomed one returning member at its regular business meeting in Springfield following their appointments Monday by Governor JB Pritzker. The Board selected and swore in Dr. Carmen I. Ayala as the 30th State Superintendent of Education, effective March 1, 2019.  Governor Pritzker named Darren Reisberg as chair of the Board. Chairperson Reisberg appointed Susan Morrison as chair of the Education Policy Planning Committee and Jane Quinlan as chair of the Finance and Audit Committee. The Board elected Donna Simpson Leak as vice chair of the Board and Cristina Pacione-Zayas as secretary of the Board.
Carmen Ayala, State Superintendent of Education 
Dr. Ayala has more than 30 years of education experience, most recently serving as the superintendent of Berwyn North School District 98. She previously served as an assistant superintendent for Plainfield District 202; as a director in Community Consolidated School District 300; and as an assistant superintendent, director of Bilingual Services, and teacher in Aurora East School District 131. She began her career at Chicago Public Schools, serving as a teacher for five years.
Cristina Pacione-Zayas, Secretary of the Board 
Pacione-Zayas currently serves as the director of policy at Erikson Institute, where she generates systemic solutions leading to equitable opportunities and positive outcomes for young children, families, and communities. Her work is informed by over a decade of experience leading education policy and community education initiatives in Illinois' Latinx communities. Pacione-Zayas previously led the Latino Policy Forum's Education Department with a focus on improving education policy in the birth-to-third-grade continuum that will produce positive outcomes for Latinx and immigrant children.
David Lett 
Lett has spent more than 35 years teaching and leading K-12 schools and in higher education. He currently is an adjunct professor on the Education Leadership Department at the University of Illinois Springfield. Lett served as superintendent for Pana Community Unit School District 8 from 2001 to 2017. He previously served as the middle school principal at Seneca Grade School and as an assistant principal at Ottawa Township High School. He taught social sciences at Seneca, Morrison High School, and Reddick Junior High/High School at the beginning of his career.