Compiled by Ashmar Mandou
Political Sidebar is a weekly round-up of commentary from elected officials around the Chicagoland area discussing topical issues affecting their communities.
Congressman Jesús "Chuy" García Releases Remarks on Funding for ICE and CBP
Congressman García released the following statement after voting against the Consolidated Appropriations Act of 2019: "I acknowledge and appreciate the hard-fought compromise that Democratic conferees sought to achieve while crafting this legislation. This bill contains several positive measures including provisions for affordable housing vouchers, funds for Central American aid, and funds for additional immigration judges to reduce the backlog of case adjudications. Additional funds were included for the first time in history to introduce humanitarian relief requirements within Customs and Border Protection (CBP) practices. "However, I cannot support giving additional funds to build the President's border barrier or wall, nor vote to increase enforcement activities by increasing the total base-level funding for detention center beds."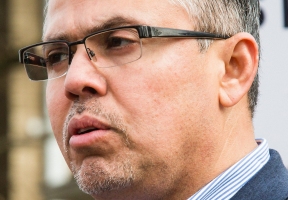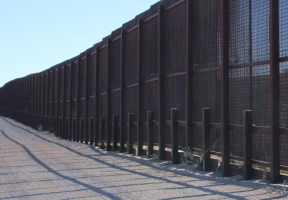 Alderman Gilbert Villegas Responds to WBEZ Report on Water Access
"We need to get harmful lead out of the public water supply yesterday, and the fact that Chicago politics have still kept lead in our water supply is disgusting. My work on this issue with Ald. Waguespack and Ald. Taliaferro to try to identify revenue sources to fund lead abatement is just the start."
Latino Caucus Sounds Off on President Trump's Emergency at the Border
""Donald Trump's fabricated emergency at the border is a disgrace to the fundamental principles of our democracy. This is nothing more than theatre to distract for his inability to lead and work with Congress to enact comprehensive reforms to our broken immigration system. It is absolutely shameful for the president to fabricate a crisis for the sake of continuing to push his bigoted agenda. As legislators from a state with nearly two million immigrants, we urge the Illinois congressional delegation to act immediately and protect our system of government by initiating the process of rejecting this manufactured crisis and if necessary asking the courts to block the undemocratic actions of Donald Trump."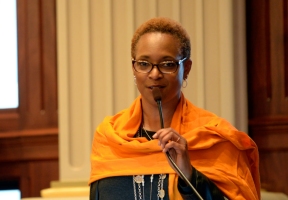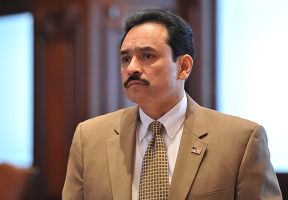 State Rep. Camille Y. Lilly Fights to Expand Access to Mental Services for Families
"If you don't have your health, you don't have much else," said Rep. Lilly. "Everyone needs help along the way eventually, and I believe it is important to take a proactive role prevent people from suffering from their ills." Rep. Lilly's House Bill 2247 asks the Department of Human Services (DHS) to create local family centers across Illinois to serve families who rely on counseling and mental health services.
Assistant Majority Leader Tony Munoz Applauds Wage Law
"In order to move our state forward, there needs to be a commitment to the work force that keeps our businesses going," said Munoz. "Our people are our most important asset, and we have a responsibility to take care of them first." The measure also increases the minimum wage for individuals under the age of 18 but at a slower pace, going from $9.25 on Jan. 1st, 2020 to $12 on Jan. 1st, 2022 to $15 on and after Jan. 1st, 2025.