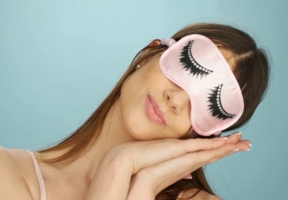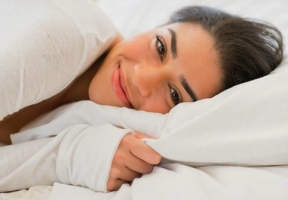 When it comes to your beauty routine, very few things are free, but sleep costs nothing and may be the closest thing to a fountain of youth. Dr. Manish Shah is a Board-Certified Denver, Colorado plastic surgeon.  A 2017 study found that two days of sleep restriction negatively affected participant's perceived attractiveness, health, sleepiness, and trustworthiness. Dr. Shah explains that, "Your body repairs itself and recovers while you sleep, and that results in a long list of benefits for anti-aging and appearance."  Most experts agree that 7-9 hours a night is ideal.  It's time to maximize your shut eye for anti-aging.
Here are Dr. Manish Shah's Tips for Beauty Sleep
Sleep on Your Back
"Sleeping on your stomach or on of your sides means there is constant pressure on your face. Over time, this action will produce unwanted sleep lines. You can remedy this by sleeping on your back," says Dr. Shah. This way you will not apply any pressure to your face. For many people though, this might be uncomfortable, and you can't control your involuntary sleep movement leading you to a side or stomach position. You can practice and can get used to it over time.

Pillowcases Make a Difference
Dr. Shah explains that, "While facial creasing has a lot to do with sleep positioning, a change in pillowcase might be the answer. There are numerous benefits of silk for good sleep. Silk pillowcases are a great way to wake up creaseless in the morning. The smooth texture of silk is gentler than cotton and may help prevent sleep wrinkles, as well as reduce skin irritation. Its tightly woven fibers also don't draw out moisture and natural oils as cotton does, leaving your skin better hydrated."
Wear A Silk Sleep Mask
Avoiding light when you sleep is crucial to getting quality rest. Dr. Shah explains that, "An eye mask completely eliminates vulnerability to light, preventing it from interfering with your sleep. For the best results, use a silk eye mask. Since skin is susceptible to wrinkling, make sure that the material pressing against your face is as soft as possible."
Keep the Temperature Low
At night, your body's natural temperature declines. Keeping the temperature in your bedroom low is good for both your metabolism and your blood flow. Dr. Shah explains that, "This is important because improving your blood flow helps oxygenate your skin, keeping it plump and even-toned for the day ahead. Maintaining a cool temperature in your bedroom will also help reduce redness in your skin." The National Sleep Foundation recommends keeping your bedroom between 60 and 67 degrees Fahrenheit for an optimal night's sleep.