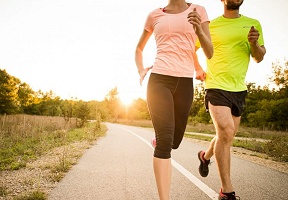 By: Laura Posada, professional coach, life coach and spokesperson for Wonderful Pistachios
Edited by Lawndale Bilingual Newspaper
Spring is here! Now is the time to prepare for one of our favorite seasons of the year: summer! We may have neglected our body a little bit during the winter and I don't blame anyone, this is normal. When spring arrives, that mental alarm goes off and keep reminding us that the season of shorts, light dresses and to show off our best figure has arrived. That's why today I share key tips to act now and get your desired summer body.
Reduce your body fat index: There are many tools on the internet to calculate your body fat index, and you only need your weight, height, measurements of the waist, hip and neck. Many people think that they can only obtain this information through a personal trainer at a gym, when in fact they can use the technology in their favor and do it from home. Cheer up and do it today!
Eliminate something negative from your weekly diet: You already know me, I don't believe in radical diets and I am convinced that the small steps that we take daily are the ones that finally become a healthy lifestyle that lasts in the long term. You could start by eliminating for a week one food that you know doesn't do you good. For example, this week say goodbye to the potato chips and replace them with a good snack like Wonderful Pistachios No Shells Roasted & Salted (No Shell, Toasted and Salted). They are ideal for eating at any time of the day!
Avoid sugar as much as possible: There are natural fruits and there is also an infinity of substitutes that give us that sweet flavor that we crave sometimes and do not harm our health or interfere with our summer body plan. To sweeten, I really like Stevia, but there are others that you can use, in any case.
Sweat to the max with cardiovascular workouts: This can range from a vigorous walk near your home, swimming, riding a bicycle, dancing Zumba, or even Arab dance if that's what you like! The point is to keep your body moving.