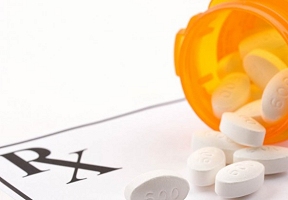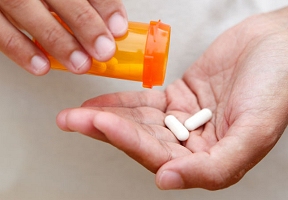 By: Ian Gyamfi Sarpong, Pharmacy Manager, Walgreens
Medication nonadherence—when patients don't take their medications as prescribed by their healthcare providers —is all too common, particularly among patients with chronic disease. That's cause for concern in Illinois, where more than seven million residents have a chronic health condition. Moreover, a 2017 study published in the Journal of Racial and Ethnic Health Disparities found that prescription nonadherence related to cardiovascular disease is more prevalent in neighborhoods comprised predominantly of African American and Hispanic residents, underscoring the importance of education in our community.
While some non-adherence is unintentional, some patients make the rational choice to not adhere to their prescriptions, citing concerns such as cost, misunderstanding, or balancing too many medications according to the American Medical Association. As extension of the patient care team (and, in some low-income communities, one of the few available healthcare resources), pharmacists play a critical role in helping patients remain adherent. In an effort to encourage our customers to adhere to the medication prescribed by their providers, so we're issuing a nationwide Wake Up Call, compete with tips for staying on the road to wellness.
• Be Proactive: Make it easy to stay adherent by organizing your medication into pill boxes, grouping them together by day and time. Making your medication accessible will help you avoid skipping doses. Keep in mind, though, that pill boxes should be kept out of direct sunlight or extreme heat to protect the internal contents.
• Set Alarms: Research shows that patients who set reminders were more likely to take their medications correctly, so choose a reminder method that works for you. It may be the alarm on your mobile device, or the Pill Reminder function in the Walgreens mobile app – either way, you won't miss a dose.
• Refill on your Schedule: Eliminate unnecessary trips to the pharmacy by requesting medication in 90-day supplies and consider scheduling automatic refills with pick-up reminders so you have one less item on your to-do list. Lastly, ask your pharmacist about synchronizing your prescriptions via programs like Walgreens' Save a Trip Refills®1. In some cases, your pharmacist may be able to coordinate logistics with your healthcare provider and insurance company.
• Ask Questions: Pharmacist are a valuable resource when it comes to understanding your prescription medications and the risks of nonadherence. Talk to your pharmacist in person, via phone, or through the Walgreens app to discuss any questions or concerns.
• Simplify Pickups: Get to know your pharmacy's pickup and delivery options. For example, Walgreens has a variety of options – including home delivery or pre-pay with express pickup – designed to fit any lifestyle. If you don't already know about these programs, ask your pharmacist for more information.
As a pharmacist in Chicago, it is my responsibility to make prescription medication adherence more accessible for my customers. And when patients adhere to their prescriptions, they enjoy better health outcomes, and our communities become happier and healthier. Ian Gyamfi Sarpong is the pharmacy manager for Walgreens located at 3401 W. Roosevelt Rd. in Chicago. For more information on Walgreens pharmacy services, talk to any Walgreens pharmacist or learn more online at www.walgreens.com/pharmacy.