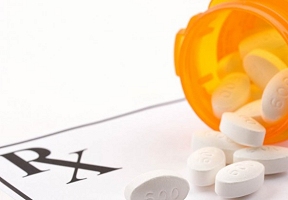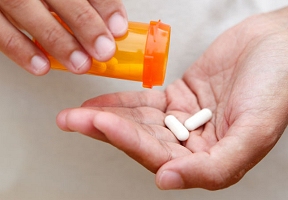 Por: Ian Gyamfi Sarpong, Gerente de Farmacia, Walgreens
No adherencia a la medicación – cuando los pacientes no toman sus medicinas como las receta el doctor – es también muy común, particularmente entre pacientes con enfermedades crónicas. Esto causa preocupación en Illinois, donde más de siete millones de residentes tienen una condición de salud crónica. Además, un estudio del 2017 publicado en Journal of Racial and Ethnic Health Disparities encontró que la no adherencia a la medicación, relacionada con enfermedades cardiovasculares, es más prevalente en barrios compuestos predominantemente por residentes afroamericanos e hispanos, subrayando la importancia de educación en nuestra comunidad.
Aunque algunas no adherencias no son intencionales, algunos pacientes deciden no adherirse a sus medicamentos, citando preocupaciones como el costo, malentendidos o balancear demasiados medicamentos, de acuerdo a American Medical Association. Como extensión del equipo del cuidado al paciente (y, en algunas comunidades de bajos ingresos, uno de los pocos recursos de salud disponibles), los farmacéuticos juegan un importante papel en ayudar a los pacientes a seguir adherentes. En un esfuerzo por animar a nuestros clientes a que se adhieran a los medicamentos prescritos por sus proveedores, publicamos una Llamada a Nivel Nacional con consejos para mantenerse en el camino del bienestar.
• Sea Proactivo: Haga fácil el mantenerse adherido organizando sus medicinas en cajas para tabletas, agrupándolas por día y hora. Tener sus medicinas accesibles le ayudará a evitar que se salte una dosis. Recuerde, sin embargo, que las cajas de tabletas deben mantenerse fuera de la luz directa del sol o calor extremo, para proteger el contenido.
• Ponga Recordatorios: Las investigaciones muestran que los pacientes que ponen recordatorios es más probable que tomen sus medicinas correctamente, así que escoja un método para recordar que funcione para usted. Puede ser la alarma de su dispositivo móvil, o el "Pill Reminder" de la app móvil de Walgreens – de esa forma, no se perderá una dosis.
• Resurta cuando le toque: Elimine viajes innecesarios a la farmacia pidiendo un surtido de medicina de 90 días y considere programar resurtidos automáticos con recordatorios para recogerlos, para que tenga una cosa menos que hacer en su lista. Por último, pregunte al farmacéutico sobre como sincronizar sus recetas vía programas como Save a Trip Refills® de Walgreens. En algunos casos, su farmaceútico puede coordinar logísticas con su proveedor de cuidado de salud y su compañía de seguros.
• Haga Preguntas: El farmacéutico es un valioso recurso cuando se trata de entender su medicina y los riesgos de dejarla de tomar. Hable con su farmacéutico en persona, por teléfono o a través de la applicación Walgreens para discutir sus preguntas o dudas.
• Haga fácil el Recoger sus medicinas: Conozca las opciones de recoger y entregar de la farmacia. Por ejemplo, Walgreens tiene una gran variedad de opciones – incluyendo la entrega en la casa o recogida express prepagada – diseñada para ajustarse a cualquier estilo de vida. Si usted no está enterado de estos programas, pida a su farmacéutico más información.
Como farmacéutico de Chicago, es mi responsabilidad hacer la adherencia de medicinas con receta más accesible a mis clientes. Y cuando los pacientes se adhieren a sus recetas disfrutan de mejores resultados de salud y nuestras comunidades llegan a ser más felices y saludables. Ian Gyamfi Sarpong es el gerente de farmacia de la Walgreens localizada en el 3401 W. Roosevelt Rd., en Chicago. Para más información sobre los servicios de la farmacia Walgreens, hable a cualquier farmacéutico de Walgreens o infórmese más en línea en www.walgreens.com/pharmacy.