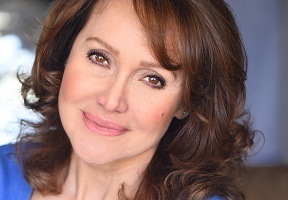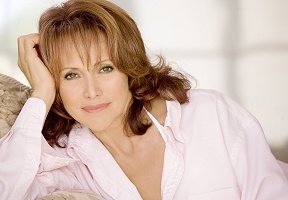 By: Nikoleta Morales
Award-winning actress Eliana Alexander will star in a new recurring role in the upcoming EPIX® original series Perpetual Grace LTD premiering June 2. She plays Marisol Contreras, the loving yet strong willed mother and wife of the town's sheriff played by Luis Guzmán (Traffic, Narcos). The highly anticipated series stars Academy Award winner Sir Ben Kingsley (Gandhi), Academy Award nominee Jacki Weaver (Silver Linings Playbook, Animal Kingdom), Emmy nominee Jimmi Simpson (Westworld), Damon Herriman (100 Bloody Acres), Terry O'Quinn (Patriot, Lost), Kurtwood Smith (The Ranch, That '70 Show) and Hana Mae Lee (Pitch Perfect). It is executive produced by Steve Conrad (Wonder, Patriot) and Bruce Terris (Patriot). Alexander is also an artist that has been immersed in the entertainment industry, both in front and behind the camera, for over 30 years. She started her career as a singer and soon after her tour in Japan, was chosen to play Anita in the Hilltown National tour of West Side Story. Alexander is also a passionate long time humanitarian for animal rights and a supporter of organizations that advocate for the humane treatment of animals including Sea Shepherd and PETA. Lawndale News spoke with Alexander about her role on the new show "Perpetual Grace" and life:
Tell me about being part of the show. What has it been like for you?
I am thrilled! As an actor it is a dream come true to be part of a series that has an amazing cast, as well as to work with Steve Conrad and Bryce Terris. They are really creative. The script is beautiful. The backdrop is in Santa Fe and filming in New Mexico was perfect. These gentlemen have interviewed the characters so beautifully that everything just flows. I am just thrilled and happy to be part of it.
Your character is married to the character of Luis Guzman. Tell me about her.
I am a mom of two smart teens. The two boys are incredible actors. Luis Guzman is really funny and lighthearted. My character goes through a lot. She steps up for her family and protects them. She knows Hector is up to something and as a woman she feels it and she discovers little things but at the end she loves her family and would do anything to protect them.
Did you expect to have an instant chemistry with Luis Guzman? Were you shocked to work with him and have you worked with him before?
My husband and I met him at the Imagen awards years ago. I didn't know I was going to work with him. He was super sweet when we first met, very nice. When it comes to acting it is about the chemistry. If we haven't developed the chemistry, we failed. You can bring all the chemistry along with someone but if they are not reflective there will be conflict. He was great. We all get along great. It moved effortlessly. He has a lot of energy. We made it work really well and it showed on set. When we had a photo shoot for the family pictures we really came across as a family. We got along with the boys really well. When we had time off we did tours in Santa Fe and we connected. I am really excited to see them again at the Premier.
You have over 30 years of experience. You have done so much already and you support many organizations. How do you manage to do so much?
Sometimes I wonder how I do it. I get up at 4:35 am so I can get my writing done. I am so blessed. I started out a s a singer and I am so grateful. When I came back from Japan after my national tour that opened the door for everything. A producer saw me and he said would you like to do a commercial – the universe was my ocean. I just kept going. When I became a dancer I kept pushing myself. I loved it so much. I wanted to train as if I was going to the Olympics. I became stronger at what I do because I believe one things leads to another. I am grateful I paid my dues. My first novel got reviewed and I loved it so much that I just kept going. My first novel was a thriller. I had an imagination and the music helped. That allowed me to connect with being a writer. I hope people will like my new novel.
What would you like to say to your fans in the US?
Be kind, have a good energy and that creates a better world. I believe everybody in the world has it in them. Fear and doubt hold us back. Action creates results. Formulate a plan and results are possible. I didn't know I could do it all. I wrote it out, I went into a plan, which became an action and it happened. Put in the time and you will feel so glad you did it. We are human and we get tired but we have to keep moving forward. The first step is to go for it. I have gratitude for everybody's support. Big old hug.
Any upcoming projects?
I have several projects in the works that I can't announce yet but will very soon and Lawndale readers will be the first to know.