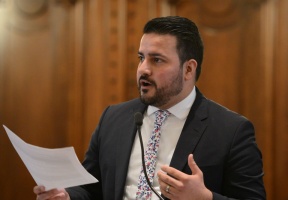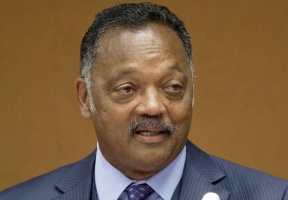 Compiled by Ashmar Mandou
Political Sidebar is a weekly round-up of commentary from elected officials around the Chicagoland area discussing topical issues affecting their communities.
State Senator Omar Aquino Advances HB 3606 to Protect Student Data
"We need to think to the future and establish online consumer protections," said Aquino. "I want to be as proactive as possible when it comes to protecting peoples' online data, and this measure will protect some of our most vulnerable online users." The measure is supported by Raise Your Hand for Illinois Public Education, an organization that advocates for equitable public education policy. House Bill 3606 now goes before the full Senate.
Reverend Jesse L. Jackson, Sr. Speaks at Venezuelan Embassy
Reverend Jesse L. Jackson, Sr., together with other faith leaders, held press conference in front of the Embassy of Venezuela Wednesday to advocate for a non-violent, negotiated resolution to the crisis there and to show support for the Embassy Protection Collective. "No matter which side one supports in the political and increasingly violent crisis in Venezuela, the United States must never support regime change by military coup.  We cannot proclaim to be the world's strongest democracy and at the same time encourage military takeover anywhere around the globe, let alone in our own hemisphere.  It is our moral obligation to condemn all coups.  Despite how difficult the situation is, we must continue to advocate and support a non-violent, negotiated resolution to the crisis in Venezuela."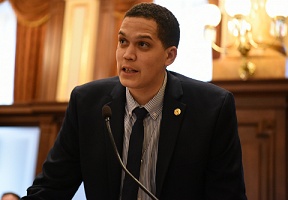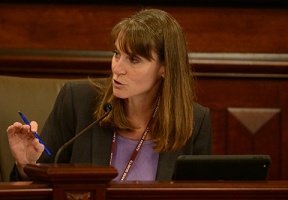 State Senator Robert Peters Pushes to Provide Civics Education to Incarcerated Population
"Jails and prisons are meant to provide rehabilitation, and that means helping re-entry into society," Peters said. "These folks have already lost their rights while locked up, and so they need to understand these rights so that they can resume being free citizens upon their release." House Bill 2541 creates the Re-Entering Citizens Civics Education Act and requires the Departments of Corrections and Juvenile Justice to provide non-partisan, peer-led civics programs throughout Illinois correctional facilities to incarcerated people who will be released within 12 months. The curriculum of the program will consist of voting rights, governmental institutions, current affairs, and simulations of voter registration, election, and democratic processes, and are purely educational.
State Senator Laura Fine Introduces Plan to Help Prevent Homelessness
A bill sponsored by State Senator Laura Fine (D-Glenview) will provide support for people who are facing homelessness. "Many individuals and families may be one paycheck away from homelessness, and we want to do as much as we can to prevent this traumatic experience," Fine said. "This bill gives families who are struggling a little bit of breathing room." House Bill 3331 gives homeless organizations the flexibility to use the funding they already receive to better address issues.