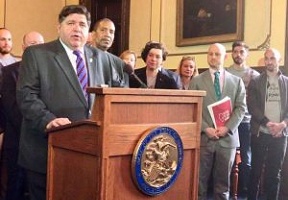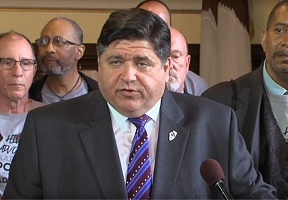 Governor JB Pritzker, Mayor Rahm Emanuel, the Illinois Department of Public Health (IDPH), the Chicago Department of Public Health (CDPH), and the AIDS Foundation of Chicago (AFC) introduced the Getting to Zero Illinois (GTZ-IL) five-year comprehensive plan that details actions to end the HIV epidemic in Illinois by 2030. As part of the Getting to Zero Illinois collaboration, the plan includes goals and strategies that will reduce new HIV transmissions, support the health of people living with HIV and AIDS, and help Chicago and Illinois get to "functional zero," a point where the HIV epidemic can no longer sustain itself.
The plan is being released after almost two years of planning and preparation, which included town hall meetings, surveys, focus groups, draft recommendations, and feedback from communities all over Illinois. The plan focuses on major shifts in six areas including: build HIV health care and public health workforce that uses new approaches and adapts to the evolving needs of people living with and vulnerable to HIV and increase access to health care services that support the use of PrEP for HIV treatment; provide services and care for linked, co-occurring conditions, including mental health and substance-use treatment, screening and treatment for sexually transmitted infections, and vaccination against diseases such as viral hepatitis and meningitis.
In 2017, an estimated 39,842 people were living with HIV in Illinois, 23,835 of whom lived in the City of Chicago. There were 1,375 new HIV diagnoses in Illinois in 2017, an almost 35 percent decrease from 2006 to 2017. In Chicago, there were 752 new HIV diagnoses in 2017, the fewest since 1990. You can read the plan at GTZillinois.hiv/plan. For more information about PrEP, call the Chicago PrEP Line at 872-215-1905 or visit PrEP4Love.com.  For more information about HIV testing visit www.PrEP4Illinois.com.