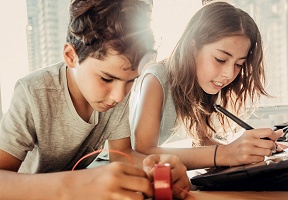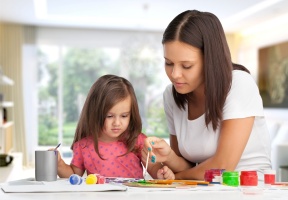 By: Ashmar Mandou
Summer is upon us once and parents are beginning to plan for their children's days. Dreams of days filled with zoo visits, beaches, and carnivals are in students' heads as they say goodbye to another academic year. However, a nonacademic summer can cause students at every grade level to lose two to three months in their skills. Summer is an ideal time for students of all ages to strengthen their learning skills while having plenty of time for summer activities.
Make Time for Learning
Set aside time for your student to read each day during the summer break — 15 to 30 minutes per day is all it takes. During the summer, students have more time to read for enjoyment, which also offers a great opportunity to preserve and strengthen their reading skills. Your summer activities should include taking your children or teenagers to the public library to check out books of interest and/or any summer reading groups they'd like to join.
Review and Build Grammar Skills
Review the past grade level's grammar concepts, and begin to work on the next school year's concepts. During the summer, students benefit from weekly reviews or pre-learning two to four lessons. Find workbooks geared to their grade or skill level, and encourage them to check their work using the answer key provided. Even if they make mistakes on their answers (and who doesn't make mistakes?), finally filling in the correct answers will reinforce their grammar skills.
Encourage Creative Writing
Creative writing is a great way to improve your children's written language skills while giving them a fun and imaginative activity during the summer. Have your student write a creative paragraph each week. As a parent, you can help by assisting him or her with choosing a "topic" (such as a family vacation, special outing or holiday memory) to write a paragraph about. Students can also benefit from using a thesaurus and changing several common words to more interesting words. This will make their writing more interesting while learning great new words at the same time.
Develop Math Skills
Though it may not seem fun to them at the time, working on just three to four math problems per day during the summer can prevent students' mathematical skills from getting rusty. They can look at it as a daily challenge that they must complete, or a daily "to-do" to proudly check off their calendar. Parents can purchase a math workbook for their child's academic level at most bookstores. Working on just a few problems daily (or more, if your child enjoys math) can help students of all ages close the gaps in their math skills, preserve what they learned during the previous school year, and prepare for the next.