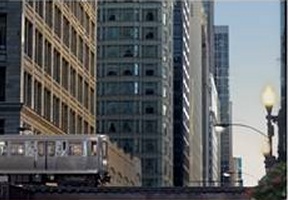 A guest post by: Joe Dominguez, CEO of ComEd and co-chair of the mayor's environment transition committee
Edited by Lawndale Bilingual News
May 13 marked a new day for Chicago as Mayor Lori Lightfoot took the helm of America's third-largest city. On day one, the new mayor unveiled plans to respond to the climate crisis by reducing air pollution from the electric and transportation sectors, making infrastructure more resilient to increasingly volatile weather, and creating jobs and economic opportunities for all communities. These plans were developed by her administration's environment transition committee, a group of 35 organizations, including ComEd, that worked together over five weeks to develop new approaches to Chicago's energy and environmental priorities. ComEd powers the lives of 2.7 million Chicagoans and will be a key partner in implementing Mayor Lightfoot's vision for the city, including:
Electrification of public transportation. The electric vehicle (EV) revolution is rapidly accelerating as automakers shift investment to meet growing market demand for EVs and reduce air pollution. Just as quickly, trains, buses and other forms of mass transit also are moving to battery electric vehicles. While weaning vehicles off of fossil fuels will help reduce smog and address the climate crisis, it will create new requirements for our grid to add charging infrastructure, serve additional electric demand and achieve ever-higher levels of reliability. At ComEd, our smart grid investments already are delivering a 60 percent improvement in reliability and we are far from done. As one example, we are partnering with the city, Center for Sustainable Energy and the Department of Energy to support installation of charging stations for multiunit and curbside residential charging in the city's Bronzeville neighborhood.  
Creating new green jobs resilience. Chicago's transition to clean and resilient energy is also an opportunity to grow and strengthen local jobs that our city can't afford to miss. New census figures show that the city's population fell for a fourth year in a row in 2018, with job opportunity playing a role. Fortunately, Chicago will need a new green workforce: skilled people to build clean energy, retrofit facilities and provide related services. This includes positions at ComEd – working to modernize the grid and make infrastructure more resilient – that the new administration has recognized as green jobs. Meeting these demands will also require new perspectives. That means creating employment opportunities for underserved communities, and not just the few. It starts with exposing young people to the possibilities in STEM. We also need to provide development opportunities for residents, giving them the tools to compete for those roles. ComEd's investments under Illinois' Future Energy Jobs Act, for example, are connecting adults – including alumni of the foster care system and returning citizens – with training to become work-ready.