By: Ashmar Mandou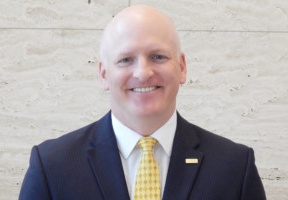 Behind every altruistic effort or illuminating project is an organization working around the clock for the betterment of their community. We place a spotlight on organizations across the Chicagoland area that are invested in creating opportunities and elevating their community and this week we focus our efforts on ChildServ, a non-profit designed to protect, heal and educate children and families so they can build better lives. President and Chief Executive Officer Dan Kotowski shares the mission of ChildServ and how you can be of service.
Lawndale Bilingual News: In your own words, describe the mission of ChildServ? 
Dan Kotowski: Since 1894, ChildServ's mission has been to protect, heal and educate children and families, so they can build better lives. We believe all children deserve the same opportunity to reach their full potential. But we also believe that more needs to be done to provide for the safety and well-being of the kids in our community. At ChildServ, we work to make sure all kids receive the same investment and resources—that they are as valued as other kids and live in safe neighborhoods that provide opportunities to help them achieve their goals.
What circumstances were occurring in your life that led you to ChildServ? 
I was a victim of a robbery in the spring of 1992. It was a frightening experience, and it caused me to reexamine the direction of my life. A friend of mine from high school named Phil Andrew, who is a survivor of a mass shooting, encouraged me to get involved with an organization he was heading called the Illinois Council Against Handgun Violence (ICHV). I started to volunteer and became a paid staffer responsible for building and organizing a coalition of over 1,000 advocates from the healthcare, human service and religious fields to advocate for legislative policy change to make our state and communities safer. Eventually, I became the executive director of ICHV and helped pass legislation to protect children from unsecured handguns in the home and women from domestic abusers with guns. This experience developing relationships to achieve a social benefit has informed everything I have done up until this point, including working at ChildServ with a team of smart and devoted people dedicated to building better lives for children and families who are at risk.
From your standpoint, how has ChildServ impacted the lives of those entering its doors? 
We treat every child in our care as if they are our own family members and do everything we can to make sure they're safe, educated and can heal from trauma so they become empowered adults. Our programs keep families together; break the cycle of abuse, neglect, poverty and violence, and help our clients achieve their goals.
For someone interested in getting involved, what opportunities are available to them? 
At ChildServ, we offer many ways for people to volunteer and make a difference in the lives of our children and families, and for those people who want to join us. Be a foster parent, and open your heart and home to a child in our care, so they can heal from trauma and reach their potential. Become a mentor and provide educational or career guidance for a teen in our DuPage County group homes or youth who were homeless in our Emerge program. Get your company or community group involved and build team camaraderie by completing a beautification project at one of ChildServ's properties or assembling various kits that help our clients build better lives. Attend our events and help us make an impact in the lives of our children and families. Visit our website (www.childserv.org) for more information.
What would you like the community know about ChildServ?
We are one of the best kept secrets in Chicago's social impact sector. What separates us is that we advocate on behalf of our children and families to make sure that they are seen as important and valued, so they have every opportunity to succeed in life. We impact 2,501 children and families annually in Cook, DuPage, Kane and Lake counties, and we invite members of the community to join us in putting all kids' safety and wellbeing above everything else.