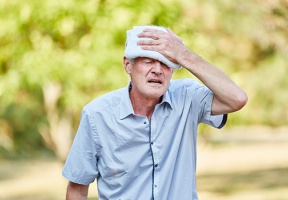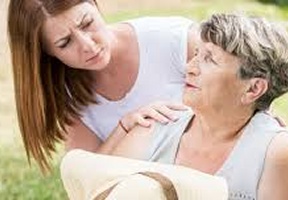 The pleasures of summer include longer, warmer and sunnier days, celebrations with family and friends, pool parties and backyard BBQs. For the person caring for a loved one with Alzheimer's disease, summer can also bring with it additional safety challenges. The Alzheimer's Association Illinois Chapter offers summer safety tips for those living with Alzheimer's disease, so families can enjoy a fulfilling and pleasant summertime together.
Keeping a Loved One with Alzheimer's Safe in the Summer
• Limit sun exposure. Place lawn chairs in shaded areas. Stay indoors between 10 a.m. and 2 p.m. when the sun's rays are the strongest. Encourage your loved one to wear a hat and sunglasses.
• Avoid loud noises and crowds. Both loud noises and crowds can be overwhelming for someone with dementia. Consider watching fireworks from your home or in the quiet of the car and parades on television; picnic on a weekday or early in the day on a weekend when crowds are lighter. 
• Plan Ahead. Consider simplifying travel plans or traveling to a familiar destination. Most airlines offer companion programs for those traveling with special needs. That way you can be assured a loved one has arrived safely or made a connection without any problems. 
Alzheimer's Association's Tips to Prevent Wandering:
• Carry out daily activities: Having a routine can provide structure. Consider creating a daily plan.
• Doors and doorknobs: Camouflage doors by painting them the same colors as the walls. Cover them with removable curtains or screens. Cover knobs with cloth in the color of the door or use childproof knobs.
• Secure trigger items: Some people will not go out without a coat, hat, pocketbook, keys, wallet, etc. Making these items unavailable can prevent wandering.
For more information, visit www.alz.org/illinois or call our free 24/7 Helpline at 800.272.3900.