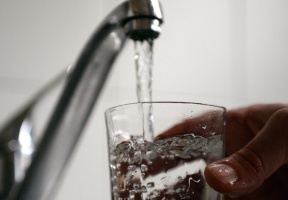 Mayor Lori E. Lightfoot, Randy Conner, Commissioner of the Department of Water Management, and Dr. Allison Arwady, Acting Commissioner of the Department of Public Health, announced the City has paused the installation of water meters in homes with lead service lines after new data from an ongoing study found an increase in lead levels in a limited number of homes with water meters. In 2016 the City commissioned the largest study ever to explore the possible impact of water main construction and meter installation on residential lead levels in single-family and two-flat homes. Recent 2019 study data indicates that lead levels rose in 22 percent of homes with new water meters and 7.1 percent of homes increased above federal guidelines for drinking water. The vast majority of the 510 homes studied have either experienced no increase or a decrease in lead levels following the installation of a meter, however, the program is paused while the City identifies solutions and determines the cause of the increase. Residents with meters in their homes are encouraged to take the following steps:
– Register for a free filter set—a water pitcher and six cartridges NSF-certified to remove lead—being offered to metered customers by the City.   Registration information will be mailed in the coming weeks or call 311.
– Get their water tested by calling 311, or visiting www.chicagowaterquality.org to request a free test.
– Flush or run water continuously for five minutes after it has been stagnant for six hours or more. Flushing, which includes bathing, washing clothes and/or dishes, is an effective approach to lowering lead levels and exposure.