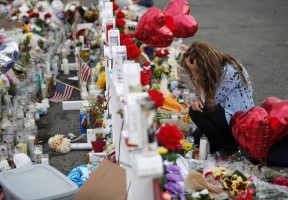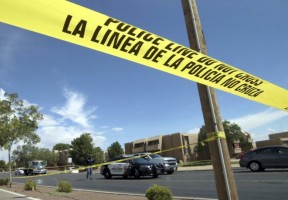 Congressman Jesús "Chuy" García (IL-04) issued the following statement in response to the domestic terrorist attack in El Paso over the weekend:
"Our nation is in shock and we are grieving. We are at a crisis point. We must reject the hate that is dividing us and fight for the best of America, including our core strengths of democracy and diversity.
"The mass murder targeting Latinos in El Paso wasn't spontaneous. The attack was the result of uncontrolled access to assault rifles combined with white supremacist ideas being reinforced by President Trump himself. The attack was the result of racial hatred and rampant gun violence in America. This is a fight for who we are as a people.
"Trump has laced his speeches and tweets with hate-filled lies, negative stereotypes, and outright attacks on Latinos, Muslims, women, African Americans, Jews and people with disabilities. The President is enabled by Republicans in Congress who support his hate speech by repeating the words or saying nothing.
 "Many of us have warned that Trump's words would incite violence and they have. Domestic terrorists have committed hate crimes with increased regularity in public spaces including a synagogue in Pittsburgh, a food festival in Gilroy, and a Walmart in El Paso. The El Paso shooter used language repeated by the President—describing Latino immigrants as "invaders".  
 "Racism is woven into our nation's history and we must name it and stand against it. Our elected leaders—the President, Governors and Congress must act immediately on the related crises of domestic terrorism, increased racist-inspired violence, and easy access to weapons of war. Senate Majority Leader Mitch McConnell should immediately call the Senate back for an emergency session and pass the commonsense gun safety bills that House Democrats passed months ago. In addition, the Congress should conduct hearings on the growing network of white supremacist groups and enact legislation to combat their efforts.
 "Finally, and importantly, Trump and his allies must immediately stop stoking fear and division, even though they gain politically from hatred. When they promote fear, we must stand strong and support one another. An attack on the Latino community is an attack on our entire country. This moment calls on us to act. Together, we can address gun violence, systemic white supremacy, and make our country safer and more just for everyone. Our democracy itself is at stake."