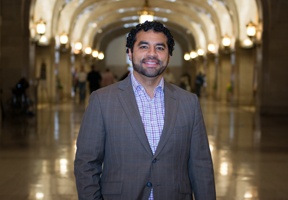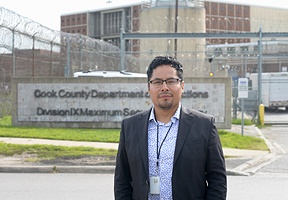 By: Ashmar Mandou
Hispanic Heritage Month Series: Chief Engagement Officer Juan Carlos Linares
Earlier this summer, ex-Executive Director of LUCHA, Juan Carlos Linares was appointed to Mayor Lori E. Lightfoot's administration as Chief Engagement Officer, a position that is the direct link between the Mayor's Office, city departments, sister agencies, external partners and communities with the goal of making city government, resources and services more accessible and equitable. Much of Linares' career groomed him to take top office as he served at a Chicago-based affordable housing development agency that offered counseling, foreclosure prevention and legal assistance, where Linares led the organization to excel in health and energy equity by building the first multi-family "Passive House" building in Illinois. In addition to his work in building community and advancing housing as a human right, Linares is a strong advocate for the equitable allocation of resources to underserved communities in Illinois and Chicago. In 2018, he served on the Pritzker Gubernatorial Transition Team Healthy Children and Families Committee, and in 2019 as Co-Chair of the Housing Committee on the Mayor Lightfoot's transition team. "My career has been dedicated to leading meaningful community engagement, from preventing the displacement of low-income households to positioning our neighborhoods as catalysts for growth and innovation in a global city.  Despite our city's legacy of segregation, disinvestment and disengagement, I am galvanized by the voices in our communities who are designing creative solutions and who are collectively advancing Chicago in this new era of governance," Linares said.
Hispanic Heritage Month Series: Program Manager Henry Cervantes
"If we are to teach real peace in this world, and if we are to carry on a real war against war, we shall have to begin with the children," Mahatma Gandhi is the mantra of Chicago's The Peace Exchange, a program designed to equip youth with the tools to foster new skills for peaceful resolving conflicts, a mission Little Village native Henry Cervantes holds near to his heart. Raised in a rather machismo household, Cervantes turned to books to feed his inquisitive nature and what also served as a catalyst for his role in The Peace Exchange. As an artist, educator, and organizer, Cervantes focuses on nonviolence and restorative justice and has trained activists from Asia, Africa, the Middle East, Central, and South America. Currently, Cervantes serves as the Manager for The Peace Exchange, an organization that engages youth in training and travel abroad to study global nonviolence movements.  Cervantes volunteers teaching peace study groups in Division IX maximum-security division at Cook County Jail- Department of Corrections. He is also adjunct faculty for North Park University teaching restorative arts at Stateville Prison Correctional Center. Cervantes is a featured Upstander activist in the groundbreaking permanent exhibition Take A Stand Center at the Illinois Holocaust Museum & Education Center. Cervantes is co-chair of the board of directors of The Crossroads Fund, a foundation that furthers racial, social, and economic justice in Chicago.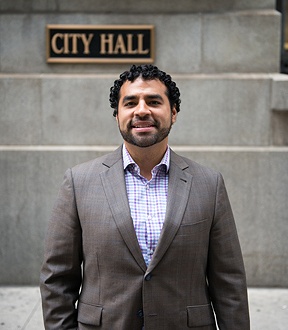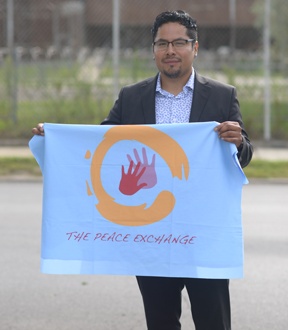 Photo Credit: Tony Diaz